AI For Recruitment⎮How Does AI Change The Recruitment Process?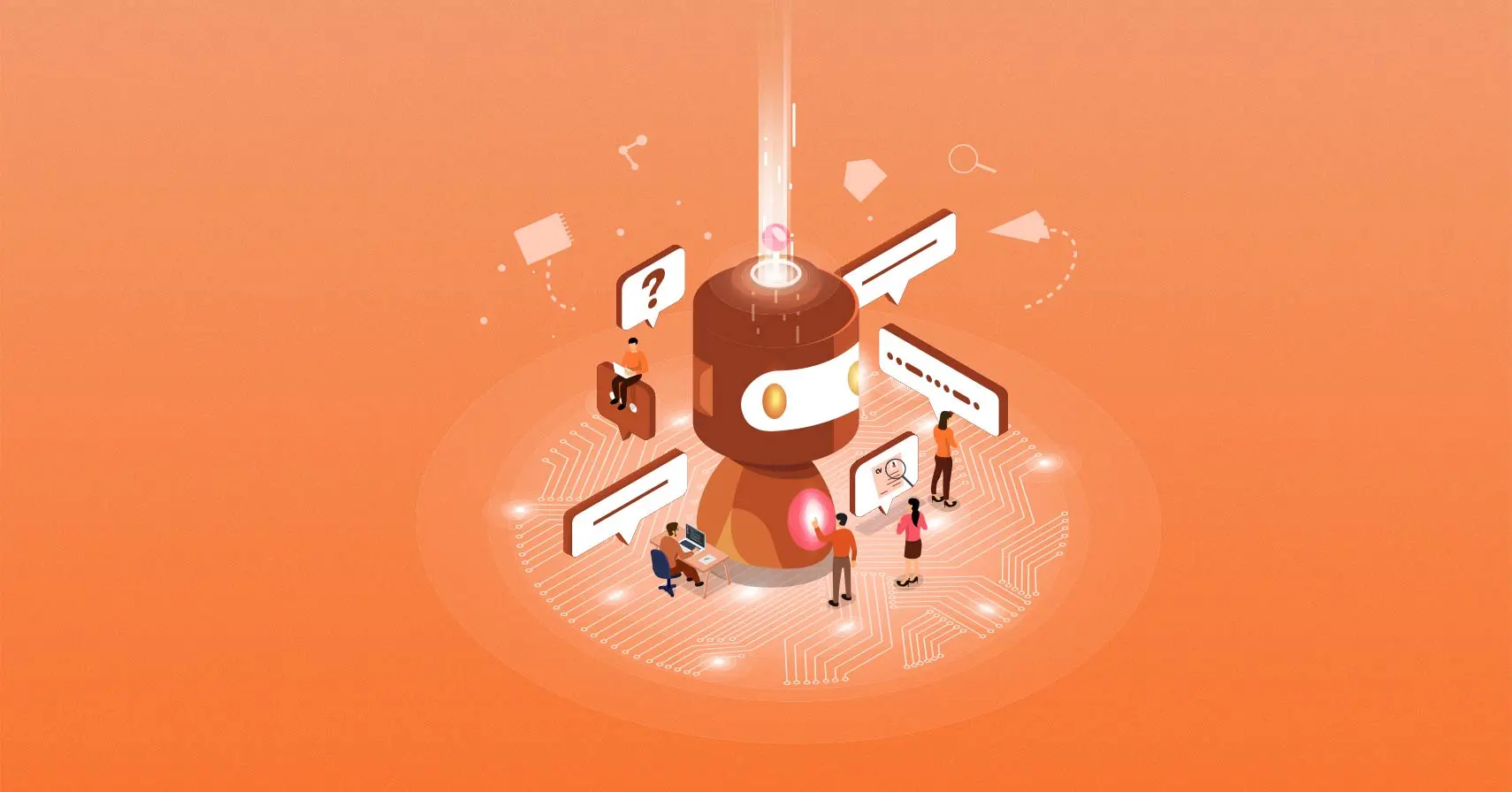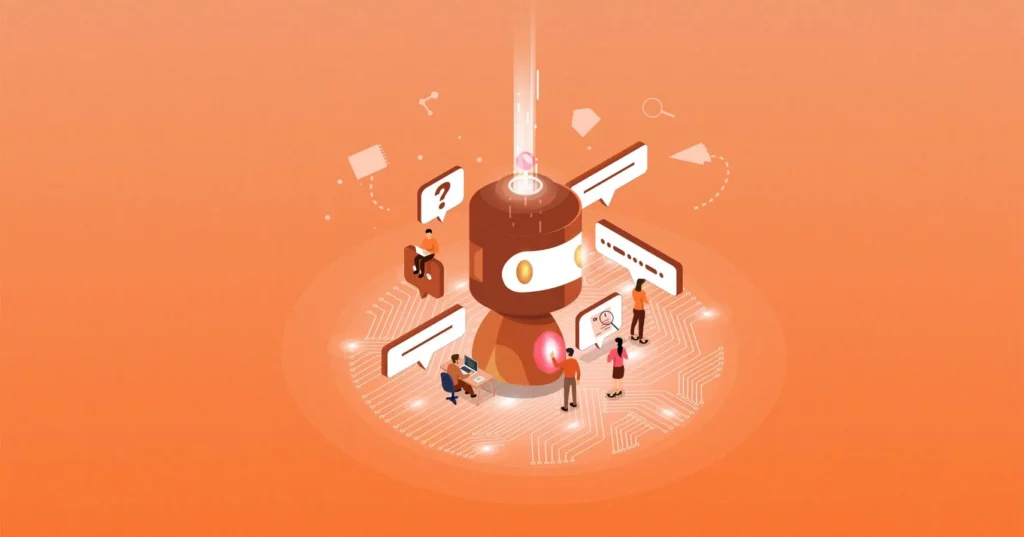 Do you know that your next job interview might be with a robot?
According to an IFS study conducted on 600 company executives revealed that 90% of organisations are undertaking AI initiatives to improve company processes.
If this indicates something, it would indicate that the world nowadays is turning into an AI-based world. This revolutionary change that occurred as a result of the emergence of AI technology has affected recruitment systems all over the world. As artificial intelligence advances, we will increasingly rely on technology to help with the recruiting process.
The world is evolving, every new technology is presenting new ideas and altering how operations are carried out. They invite efficiency and scalability to a lot of business procedures, revolutionising every business model. The introduction of artificial intelligence measures into enterprises has resulted in a massive shift in technology utilisation. But the question that asks itself is what is artificial intelligence?
"Artificial Intelligence AI" is a term that was released first in 1956 by a group of academics led by John McCarthy. Artificial intelligence (AI) is a broad field of computer science concerned with creating smart computers capable of doing activities that normally require human intelligence. AI is an interdisciplinary discipline with many techniques, but advances in machine learning and deep learning are causing a paradigm change in almost every sector of the IT industry.
As the crawl of AI technology gets wider, almost all industries and fields have adopted it into their systems including the hiring process. As we have mentioned before, a sneak peek at the HR market will show an increasing number of businesses are inserting and incorporating AI technologies into their recruitment AI.  The ability of AI to filter through big/large data sets, find trends, and learn over time is the basis for such widespread usage. Businesses may use AI to speed up the hiring process by automating aspects of it while also assuring better talent matches.
With all actuality, AI is delivering a genuine revolution to the way companies select candidates with the company's requirements, with several benefits for both firms and individuals. If you want to learn more, fasten your seatbelt and keep reading!
How Does AI Change The Recruitment Process?
It Improves The Quality of Hiring
Any HR department understands that the quality of hiring is one of the most important KPIs for the industry since it evaluates the success of the recruiting process in identifying productive employees. Managers may now rely on AI to enhance that metric since this technology enables them to properly match candidates with empty positions based on previously processed data.
To put it differently, the recruitment AI solution is able to compare an applicant's knowledge, abilities, and experience to the job criteria to determine how appropriate the individual is. Because the algorithm has prior experience and has been taught to hunt for certain matches, it can deliver accurate assessments of each unique candidate. This results in more successful recruits, which enhances productivity and decreases staff turnover.
It Reduces The Hiring Time And Cost
Recruiters manually screened resumes to discover individuals who were more suitable for the position under traditional HR practices. Naturally, this needed a significant amount of time and money, and it mainly depends on overburden recruiters. Furthermore, proceeding at a sluggish pace occasionally resulted in the loss of strong applicants, mostly because talented individuals in active job searches may have obtained offers from other organizations by the time recruiters visited with them.
You can leave those above-mentioned things behind when talking about AI. A well-trained AI-driven recruiting system that can automate the time-consuming process of evaluating resumes and shortlisting the top prospects. Because it speeds up the whole process, this has a significant influence on the time it takes to employ someone for an available post. This, in turn, reduces the overall cost of the recruiting process by relieving recruiters of hours and hours of manual analysis.
It enhance Communication With Candidates
Once your AI program has identified and contacted potential prospects, AI can guide them through the recruitment funnel swiftly and efficiently, guaranteeing a positive candidate experience. Recruiter robots may answer applicant inquiries in real-time, provide immediate feedback, and recommend the next actions. They may direct you to promising job descriptions, clarify firm hours and location, and set up interviews.
Having a positive experience during this period is critical, as evidenced by a CareerBuilder study: If they do not receive a response to their job application, 58 percent of prospects are likely to have a bad view of the organization. If people receive regular updates after applying, 67 percent are more likely to have a good opinion of the firm. Instead of blank space, a robot fills it – and advances the process.
Screening Boosts
Conversational tools powered by AI can also help with the screening process. Because these technologies are always learning, they are great for going back and taking a second look at people who have already applied. AI systems can save important data on all candidates, saving you time and effort when you're ready to contact them again. AI-enabled companies have decreased their cost per screening by 75%.
Using technology to screen potential talents also saves applicants time and effort. CVS Health began using the Virtual Job Tryout evaluation because it needed an automated screening tool to swiftly identify prospects. The firm receives over one million applications every year, so reducing time throughout the hiring process is crucial for the recruitment staff.
Accessibility and Biases
Many companies have begun to advocate for more inclusion, whether in terms of recruiting diversity or workplace accessibility. While the shift to virtual recruiting and video interviews has already been a huge step toward a more accessible employment process, robot and AI technologies help take it even farther. Algorithms are as non-discriminatory as feasible, but, when human beings manage them, unconscious prejudice can often creep into the screening process.
Several automation solutions from AI-based robots to Natural Language Processing (NLP) are also multilingual, allowing your company to expand worldwide alongside your recruitment process. These solutions, when paired with a streamlined application procedure that is available on many communication channels, resulting in a more accessible recruitment process. As the recruiting industry adopts more of these technologies, we open the door to a more diverse and accessible workforce, which offers critically important views and ideas to our enterprises.
Helping With Interviewing
AI in HR enables you to not only reach out to potential applicants, but also filter rate, and shortlist their resumes based on the characteristics most relevant to your company. The Ai-based robot may then function as a scheduler once you've compiled a list of persons to interview. Many companies are integrating Ai-based technologies in their hiring systems including Hirevue AI.
Certain artificial intelligence (AI) technologies can also help you in conducting a later-stage virtual interview before requesting a candidate to attend in person. You may use an AI algorithm to assess applicants' facial expressions, tone of voice, mannerisms, and word choice during a video interview using pre-programmed questions.
Due to the wide utilization of AI-based technology in the recruitment process, it has become crucial for fresh candidates to learn how to cope with AI technology in job interviews. Accordingly. the world has known the exposure of AI recruiting tools like Hirevue AI that operates using AI smart robots to recruit candidates. Anyway, AI recruiting tools like Hirevue AI are aiming only to enhance the hiring process in general, not to teach fresh candidates how to ace an AI job interview.
It is widely accepted that the AI recruiting process in 2021 became fiercer. Hence, Huru has brought the ultimate solution for this AI recruiting problem. Huru is an AI-based application that provides authentic simulated job interviews by which it profoundly analyzes and captures the subconscious personality traits, fillers, intonations, body language, and much more. Huru doesn't catch your errors only but helps turn those errors into strengths. With Huru users are able to select a variety of interview questions so that they can best prepare themselves to impress any potential AI recruiter.
Huru aims to measure communications skills, problem-solving, and teamwork which are most important for success in new roles. It doesn't leave any room for human subjective bias. With Huru, it is possible to conduct structured and well-validated interviews on a scale unprecedented in the current market. Practice makes perfect. And now you can practice for your job interview right on a mobile device, anytime, anywhere.
Huru, your personal coach and mentor.
---