AI-Powered Interview Prep
Be Prepared, Be Confident – Interview Coaching for All.
Looking to prepare for a job interview? Huru is the #1 job AI interview prep app. Practice unlimited interviews and get immediate feedback with AI. Huru will help you prepare in an effective way to Improve your confidence and ace any interview. Get ready for the day of the interview!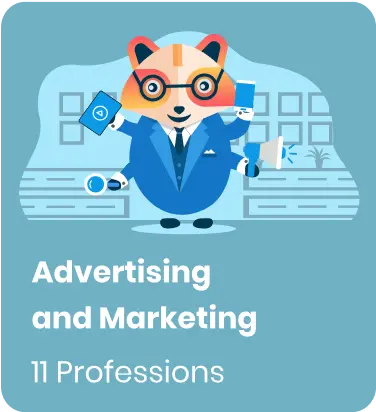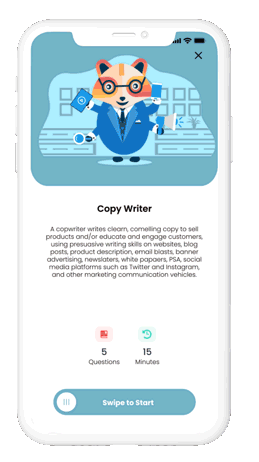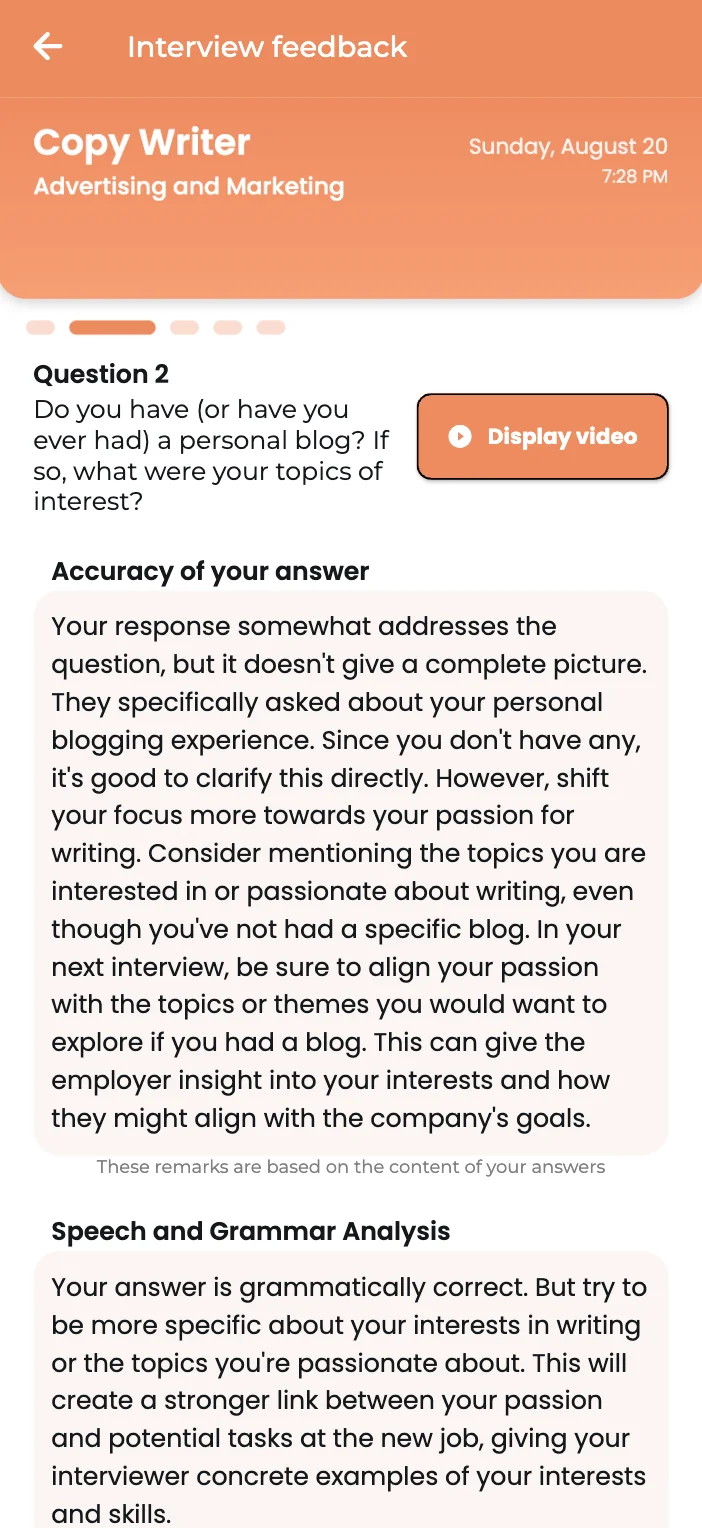 Practice Interviews from any job description listed on popular job boards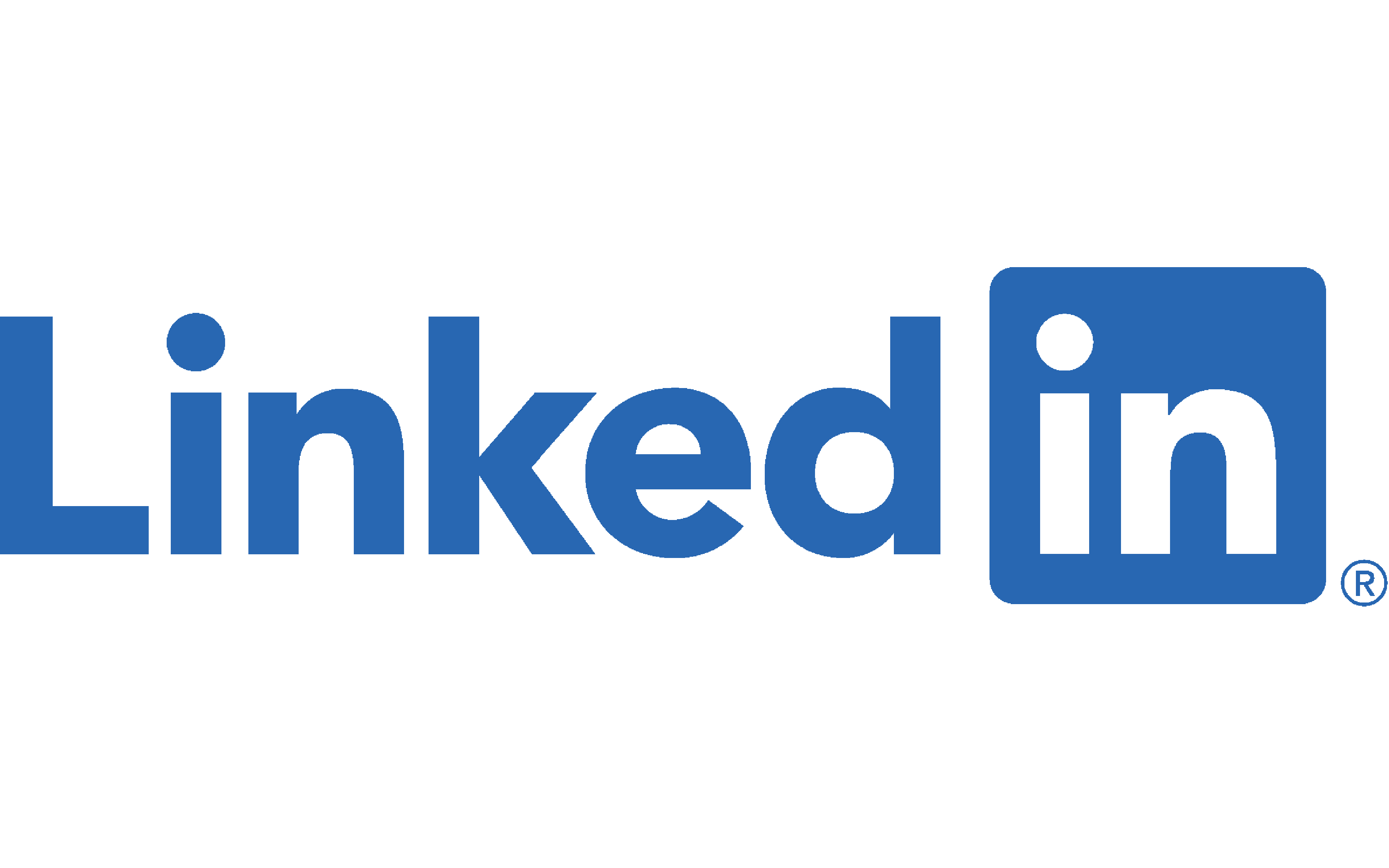 How to prepare for an interview with Huru?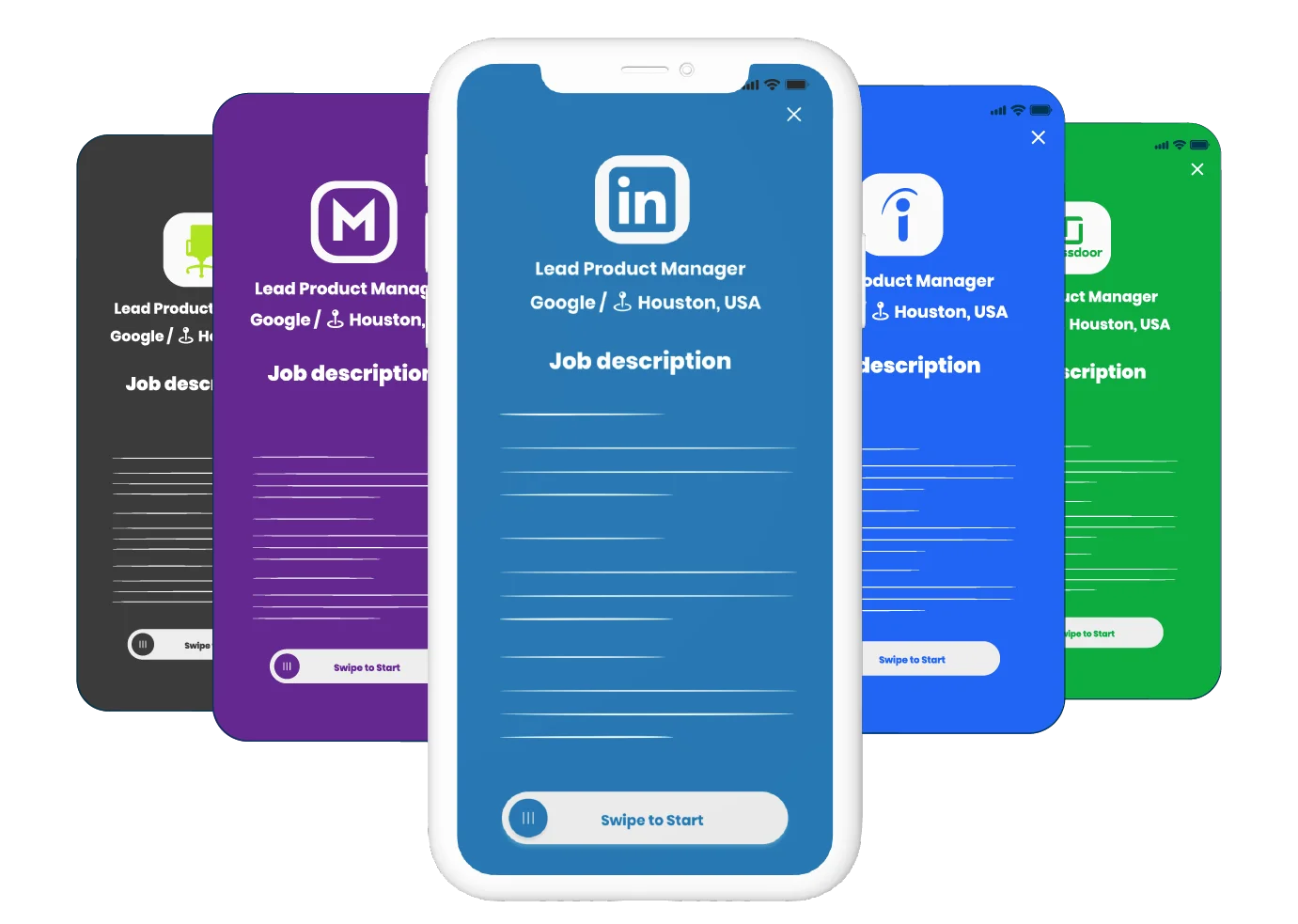 Easily practice interview questions from any job offer
Preparation is the key to get any job. Using our chrome extension, we automatically generate an interview from any job description posted on popular job boards such us Linkedin, Indeed, Glassdoor, ZipRecruiter and Monster. You can test your interview abilities and simulate the process itself by warping to the Qr-code.
Prepare for Any Career Position with +20K Mock Interviews
Get access to a wide range of mock interviews covering nearly every career occupation category in the employment market ranging from entry-level to executive positions and all in between. Questions are provided by Huru and are carefully handpicked by professional real-world hiring managers of big companies. You will be familiarised yourself with common interview questions and simulate in-person interviews.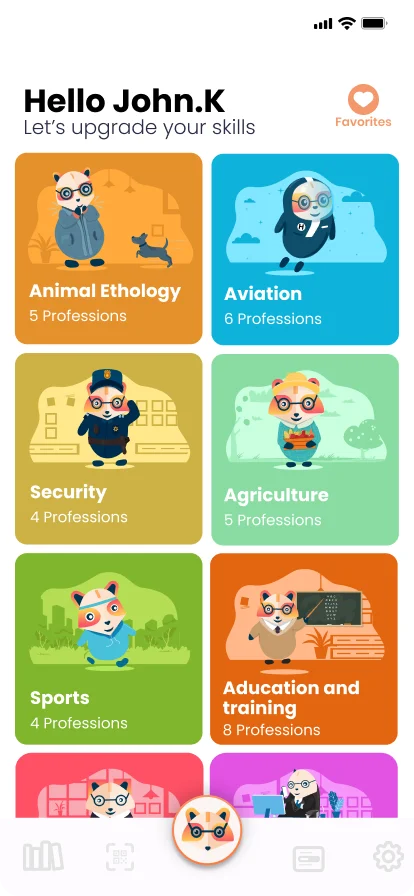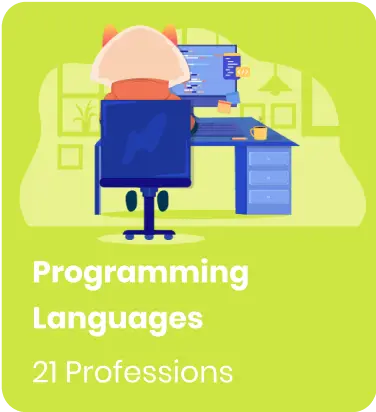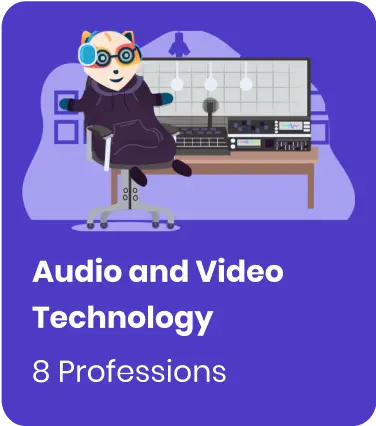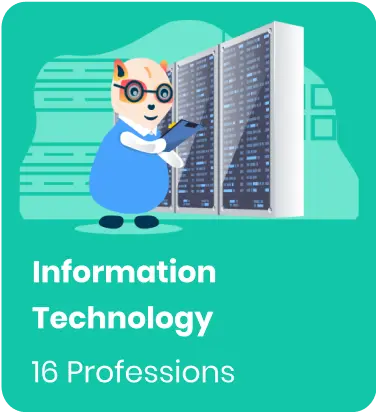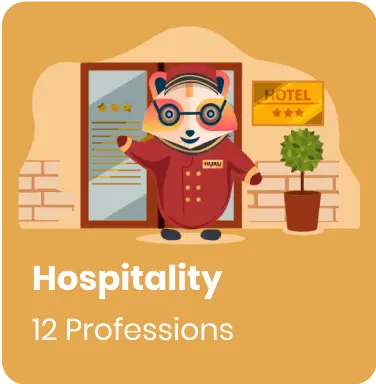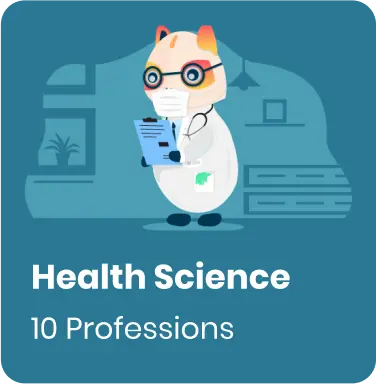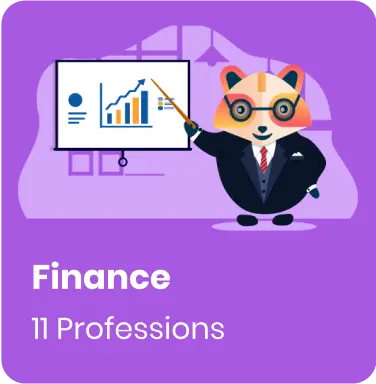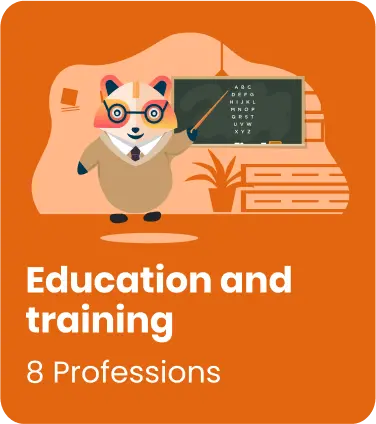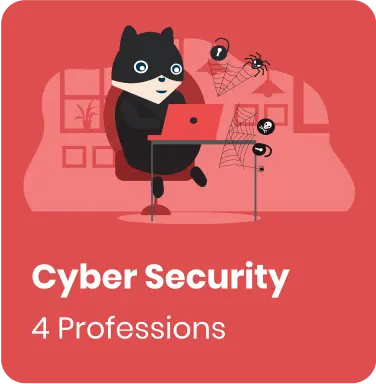 AI Interview Preparation Coaching
Get powerful insight on how you perform. Get instant Feedback on your answers, Speech analysis, Answer tips to help you answer better.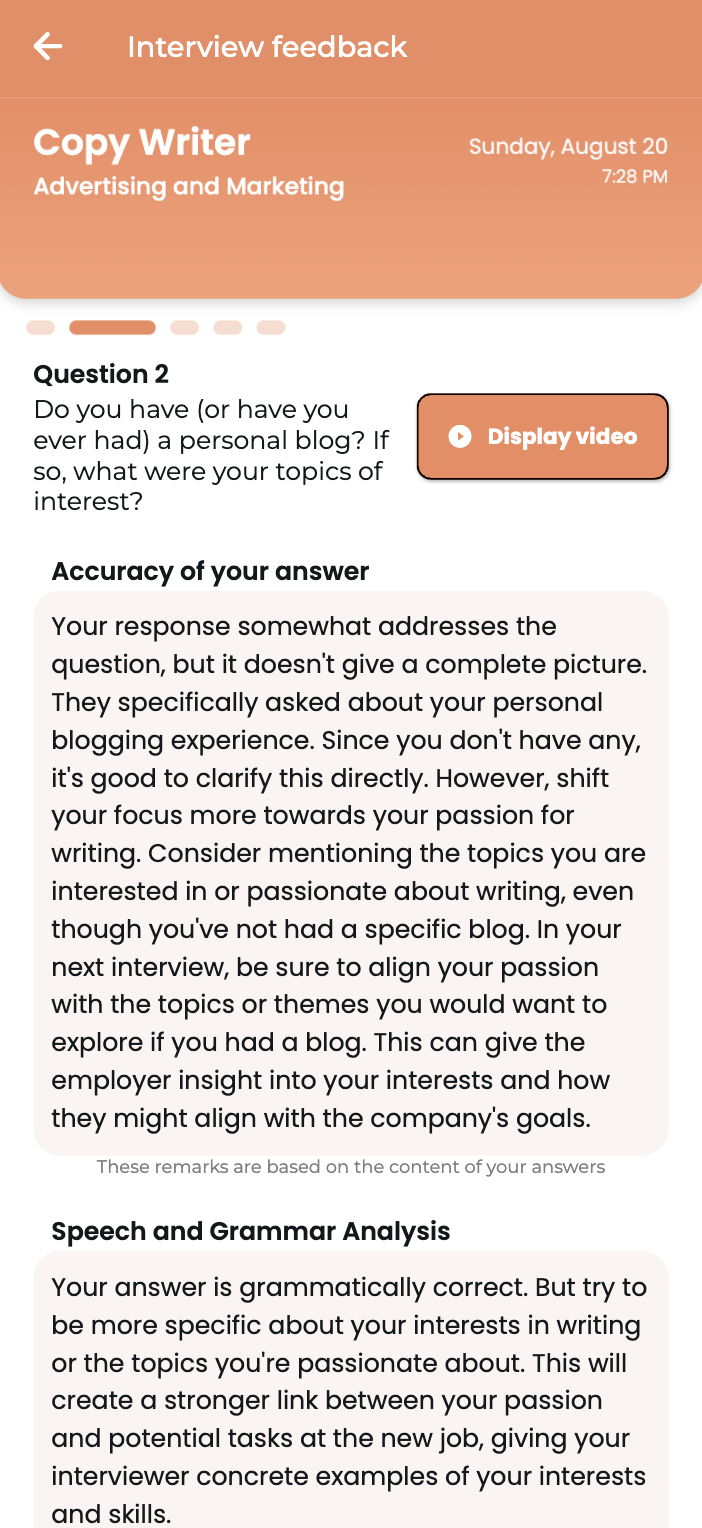 Get in-depth and immediate feedback
Boost your confidence by receiving instant feedback on your answers and learn from your mistakes during every interview. Our precise AI Feedback is at the core of ensuring a successful interview experience and be well prepared for your next job interview.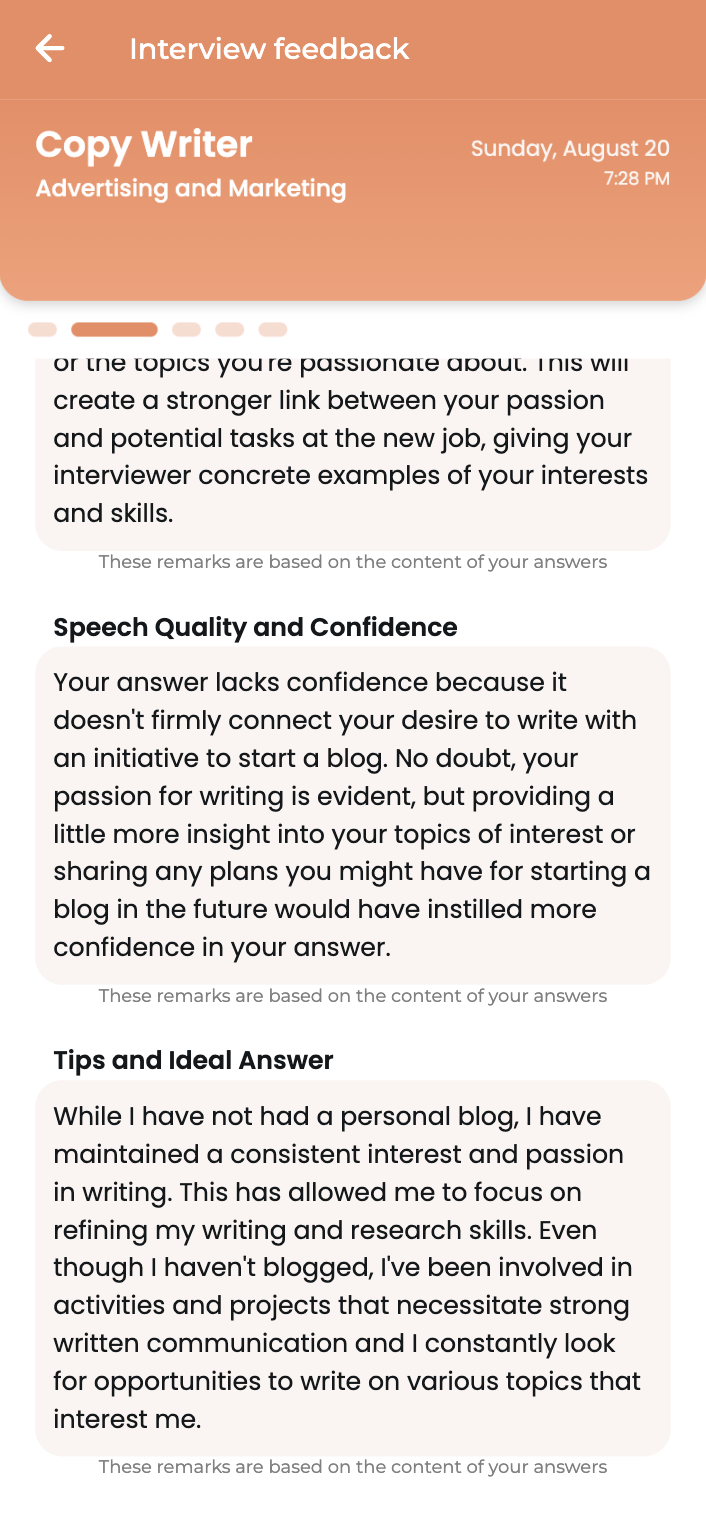 Get Answer Tips of every simulated interview
Huru provides interview tips for every question you'll get asked like a know-it-all coach to structure well your interview answers. It will help you highlight your interview skills and make a good first impression in front of your recruiter. With this ultimate guide, you prepare your answers to help you feel confident.
Receive interview prep tips to impress your interviewer
Our newsletter help you keep up to date on the latest news and information about Huru. It can also help you stay informed about new updates, products or services that we offer. Join our email list to remain updated about Huru's latest upgrades, news, and special offers.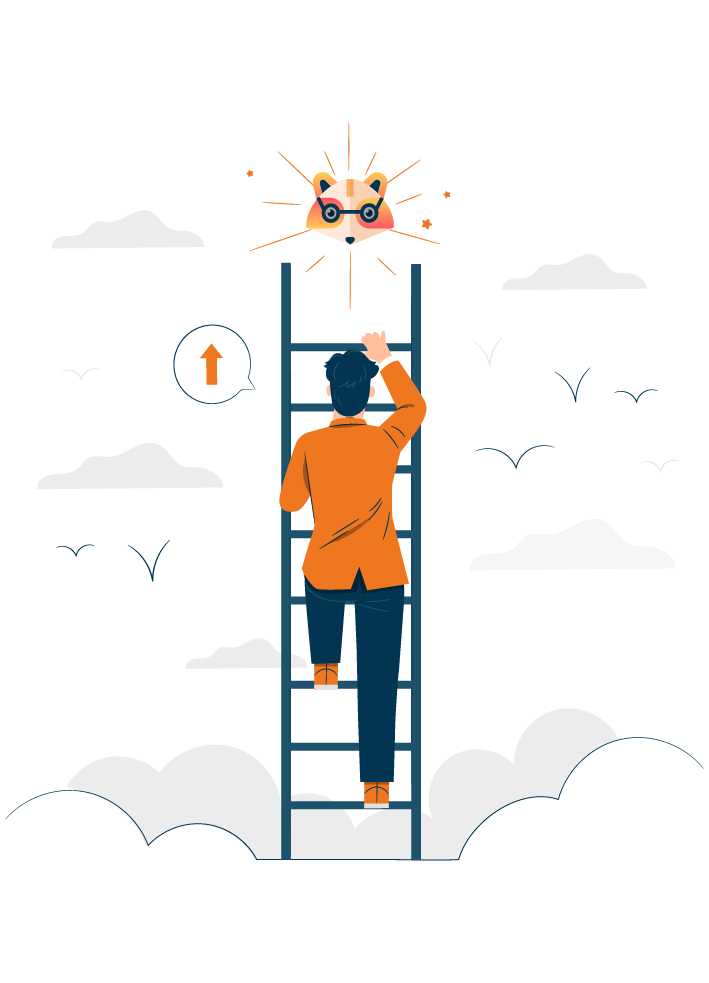 Unlimited practice interviews for confident job interview preparation. Increase your chances of landing your dream job.
We are dedicated to empowering individuals with the skills, confidence, and preparation needed to succeed in any interview. We believe that everyone, regardless of their background or experience level, has the potential to excel when given the right tools and guidance.
Our commitment is not just about getting you ready for the interview – it's about building your confidence and showcasing your unique abilities. Because we believe that with preparation and belief in oneself, everyone can achieve their career goals. Be prepared, be confident – with us, it's not just a slogan; it's a promise.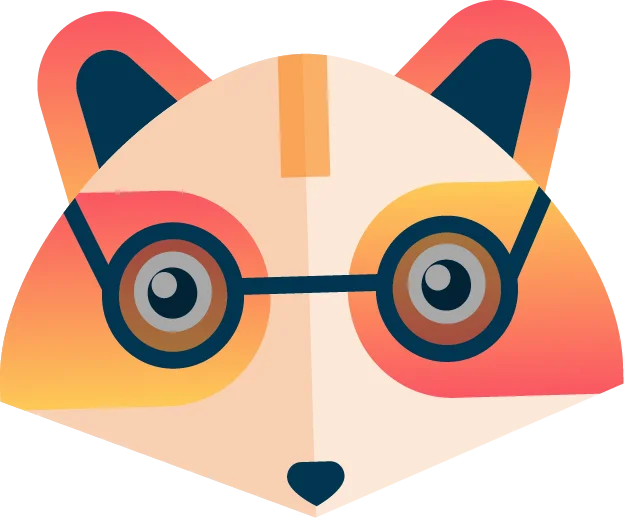 Don't hesitate! Your act of sharing Huru could be a game-changer for those in need of similar support and guidance, making it easier for them to discover this valuable resource.
Avoid stress and negative feelings, Improve confidence and be comfortable when meeting any interviewer. Don't miss opportunities. Reach your full potential. Using Huru, users can focus only on their performance. Interview questions are generated automatically and gives you all the tools you need to succeed and help you ace your interview.
Frequently Asked Questions
Have questions? We've answers. If you can't find what you are looking for, feel free to get in touch.
How to prepare interviews?
Download Huru, and start your interview prep. Get immediate feedback and accurate interview tips for every question.
What operating systems does Huru support?
What is Huru?
Huru is an interview App and AI-based interview preparation coach, helps candidates and students practice interviews through customised interviews, instant feedback, +20K questions prepared, answer guide, and other features. It's such a recruiter coach.
What languages that Huru support?
Huru supports English, Spanish, German, Portuguese, French.
Other languages coming soon.
Who is Huru for?
Huru is designed to help everyone including candidates, students to ace their next interview (in-person, Video or phone interview) and to improve their communication skills. No more preparations in front of a mirror, Huru simulates interviews for you and record your answers and make you review your videos anywhere, anytime.
Why Huru?
Nowadays, companies use a video interview and AI in their hiring process to select specific candidates to be their future employees. So, to be well prepared and familiar to this type of interviews, you will need a different and particular way of interview preparing. Huru starts with generate questions for an interview (common, selected once by occupation and from offer description listed on Indeed, Linkedin, Monster, Glassdoor, ZipRecruiter.) then gives you an advanced feedback and accurate informations on how to improve. Practicing is the key of succeed any interview. Huru is the only app you need to ace an interview and land your next job.
How Huru saves your time?
Huru generates questions from any category of work positions in a split second so you don't need to make a search of the interview questions on the web. Practice through videos and get immediate feedback on your answers.
Can I use Huru to prepare for a job offer already listed on Linkedin?
Yes, effectively. Our google chrome extension allows you to generate interview questions from jobs listing on Linkedin, Indeed, Monster, Glassdoor, ZipRecruiter and soon Handshake. So, you can practice from the App and get instant feedback. Also you can practice with new questions in every interview or re-take previous ones.
How can I see myself practicing in videos?
Our video recording feature allows you to watch your previous video prep sessions for every interview. Each simulated session comes with 5 questions and there are no limit in time for the answers. Generally, it is recommended to explain or answer the questions in no more than 2 to 5 minutes. Watch how your interview performance changes over time, and see the impact of your preparation. The video recording feature is a great way to evaluate your interview performance and work on your delivery. We hope you enjoy this new feature!
Why Should I practice before any interview?
Be prepared for an interview is important for several reasons. First, it gives you the opportunity to rehearse what you will say. Second, it can help you to be more confident and relaxed in front of potential employers. Third, practicing can help you to avoid making common mistakes that could give your interviewer bad impressions. Fourth, you can develop a better understanding of the company you are meeting with and Fifth, practice can make perfect!
‍
By practicing, you can set specific goals for yourself and give yourself the best chance of succeeding. For example, one goal could be to learn about the company and their products/services. Another goal could be to practice answering common questions. Additionally, if you have a specific question that you would like to ask the interviewer, make sure to practice asking it as well. This will show the interviewer that you're serious about the job and that you've put some thought into it.
Read our article : 10 Reasons Why You Need Job Interview Coaching
‍
Huru is the best application for practicing. By asking relevant, intelligent questions, you can exhibit your skills and personality. This can help you to stand out from the competition and nail your next interview. So don't wait any longer and download Huru today!
When do I expect to see improvements?
Seeing improvements depends on how often you practice interviews. The more you practice, the faster you will see results and will give you abilities to ace any upcoming interview. Practicing interviews gives you experience in how to answer questions. Practicing will improve your abilities to think through questions, and you will have a better understanding of how to talk about yourself and your experiences. Practicing also helps with interview nerves. The more you practice, the more confident you will feel in your answers and in your ability to sell yourself. This will help reduce any nerves you may have for an upcoming interview.
Job Interview Preparation Advice
One of the most important steps in the job search process is to prepare ahead of time for an interview. It's is the key to making a great impression and landing the job. Here is the steps you can take. Start by researching the company and gathering informations about it and the position prior to the interview. Review the position offer and research what keywords are used. Use these keywords in your resume and cover letter. Then scan the job description with Huru app to start practice interview questions to receive feedback and answer tips. The night before, review your resume and practice answering common interview questions with Huru App. Your interview outfit is important, so In the morning, dress for success and eat breakfast. Make sure you bring a copy of your resume and arrive early to the interview location so you have time to relax and compose yourself. During the interview, as an ideal interviewee, be positive, humble, confident and show that you're interested by the position. Make eye contact when talking, the interviewer may ask you to answer questions, or even ask you to do something to be sure if you are a good fit. This is intended to see how you think and respond, so give your very best in all situations. If you have questions to ask the interviewer. It is recommended to always ask, don't hesitate.  At the end of an interview, Thank the interviewer for their time and follow-up with a thank-you email.
Read our article : How to nail a job interview
Good Luck for your next interview!