How To Overcome Hirevue Questions?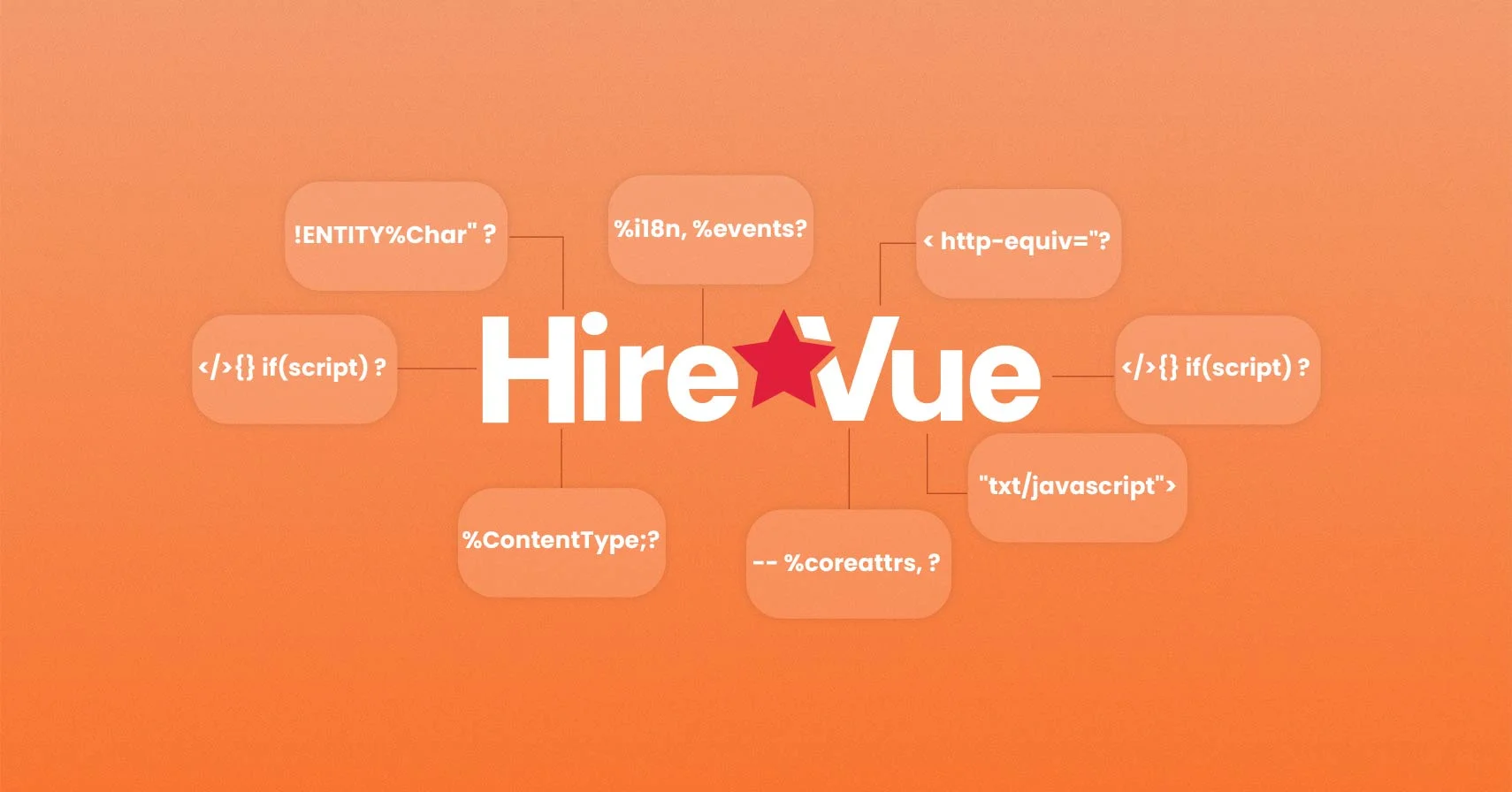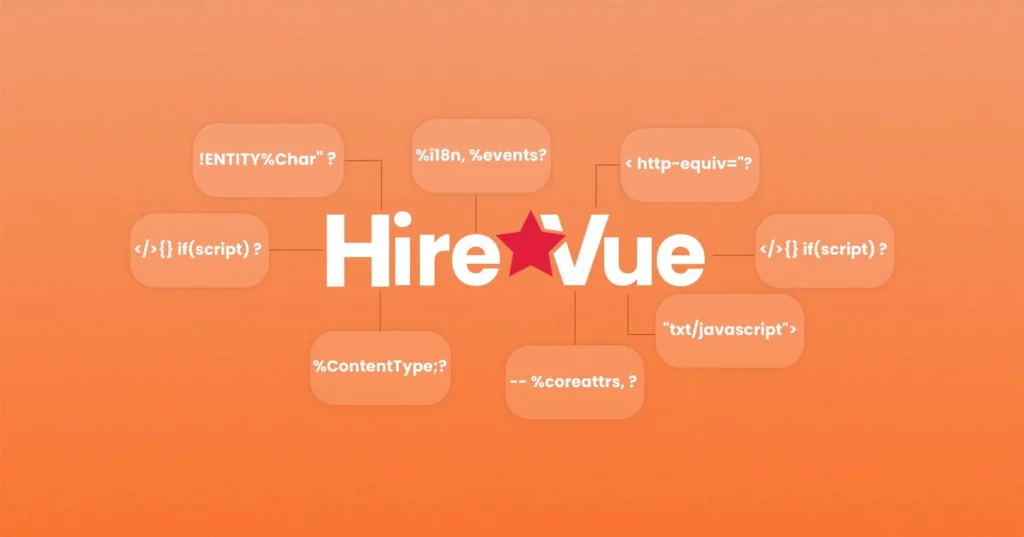 Whether this is your first, second, or fifth time interviewing for a new job, it most likely won't be your last. More and more employers are turning to videos to streamline their recruiting process and augment their hiring decisions.
Well, what does this mean for you?
Video interviews are a great way to showcase your competencies as a candidate and help companies get to know you better. And yes, we realize they're different from in-person interviews but that's exactly why we think it's important to try them out. We want to see how you present yourself on-camera and hear your voice, too.
Here where Hirevue comes in handy. HireVue is a digital recruiting company owned by Appier. They use advanced video intelligence to help talent acquisition or recruitment teams find the best candidates for their clients, top investment banks including Goldman Sachs, JP Morgan, and Morgan Stanley. For instance, Deloitte has interviewed thousands of candidates with HireVue, increasing their ability to hire the best talent faster and at a cheaper cost. But, how does Hirevue work?
Hirevue uses advanced artificial intelligence performed on the recorded videos providing insights into candidates that help institutions to make better hiring decisions. This technology is developed in conjunction with some leading industrial-organizational (IO) psychologists, working to better the hiring practices Hirevue questions use right here.
But, there is a huge gray cloud that hovers over the Hirevue questions because an important portion of candidates frequently filed to pass Hirevue questions.
It's equally true that the Hirevue questions are not as difficult as you may think. In the Hirevue questions interview, there are no right or wrong answers, because Hirevue does not focus on the answer itself but on the way you answered. The concept behind Hirevue Questions is to test the intelligence of a prospective candidate. Most interview questions are designed to figure out if you can do the job if you will fit into the organization, and why you want the job.
Hirevue interview questions focus and rely more on the psychological aspect of the candidates on the day of the video interview. During the interview process, hiring managers look for things they want to hear in your answers or ways you deal with yourself during the interview. Plus, some signs that show them what you might be like if you worked for them. Does it sound complicated? If yes, worry no more because every cloud has a silver lining.
How To Overcome Hirevue Questions?
Once you log in to the HireVue questions portal, you will receive the chance to practice with some sample Hirevue questions. You will get to see how you sound going into a real interview so that you can look polished and more prepared. The most important thing you can do to prepare for your HireVue questions interview is to remember that this is an opportunity for you to explain why you're the most amazing person in the world for this job. Maybe you've already practiced answering some of the most common questions, but here are a few video interview tips you'll want to use ahead to outmatch the video interview.
Treat it like any other interview:
Prepare for your interview like you would for any job interview. Always do some research about the company and position requirements. Spend some time thinking about how your example of skills aligns with the job and company. We're sure our Human Resources team and hiring manager will enjoy hearing about your learning ability, problem-solving skills, dependability, and ability to be a team player.
To prepare for your unique interview questions, create a list of brief stories about your previous work experience that highlight your strong points. You'll be talking about this topic for a long time, so it's important to know both the formal terms and your own responses well. During the interview questionnaire, you can also put a note beside you in case you need a reminder.
Create the perfect interview environment:
Since Hirevue questions grant the possibility to take an interview everywhere, make sure it is somewhere where you are comfortable. Always check your lighting. Make sure that the camera can see your face all the time. If the light was too bright outside, gently close the blinds. Remember, don't worry about making eye contact with your computer or phone screen. Just pretend it's a person on the other side of the camera, and you will be good to go.
A perfect environment where you feel comfortable is the place where you can unleash your creative power. Just imagine you answering your Hirevue questions in your favourite place.
Practice makes perfect:
While interview questions for managers or interview questions for teachers are a bit difficult, a little preparation can help. Most on-demand interviews give you just a few minutes to think about the questions, and this is usually not enough time. It's helpful to think about how you will explain your skills clearly in the time before your next interview and to practice explaining them. Take a few minutes and think about the interview questions to ask as well.
Adding to that, Hirevue questions will grant you the opportunity to practice the Hirevue questions. If you would like, you can practice answering the questions by recording yourself on a smartphone, tablet, or computer. You can practice answering questions on camera by yourself to get used to the camera.‍
Devote roughly an hour to take your Hirevue questions:
Most Hirevue questions interviews take around 20-30 minutes to complete. Having an hour allows you to have a schedule and time to focus on the questions at hand without distractions. While it is okay to let some natural background noise or distractions into your video, never tape in a space filled with other people talking, where there is too much wind outside or a lot of clattering from inside. For this special reason, we have mentioned choosing a great environment for the interview.
When there is an uncontrolled noise in the background, instead of getting upset or embarrassed, just say sorry for the interruption and continue with the question asked. Don't let it affect your interview. Common questions like "tell me about yourself" need time to prepare for it so that you can know the genuine reason behind that question.
Be yourself:
This is your big moment! Be yourself. Video interviews have all the questions you need to show off your personality and skills. There's no such thing as a "wrong" answer or tough interview questions and answers, so be 100% authentic in answering questions and telling your story. If you forgot something important about yourself, you can always give us a shout after the interview. Nothing is too late, and there are no wrong answers.
Mind your body language:
Never underestimate or take for granted the impression you leave with your actions and body language. A friendly tone is very empowering during an interview, as it reveals that you are positive, confident, and personable. It also shows that you conveniently pay attention to details, are trustworthy and respectful. These will make great first impressions of yourself to your future employers. Always star interview questions with good and positive energy and do not forget the job interview questions to ask at the end of the interview.
Body language does not only include tone but also includes eye contact, hand gestures, mirror image, and much more. Learn more.
All the above-mentioned tips to exceed the Hirevue questions are useless if you do not put them into action. To guarantee that all these principle tips will bring into play, we have to mention (our app name). This latter is an artificial intelligence interview software that uses advanced algorithms to analyze your performance and tell you exactly what you have to improve before conducting a Hirevue questions interview. People all over the world use our app to practice their interviews before they conduct Hirevue interviews.
Huru app for job interview preparation enables you practicing unlimited simulated interviews and gives you immediate feedback generated with AI and much more features.
‍
---