Most Common Starbucks Interview Questions & Answers in [UPDATED 2023]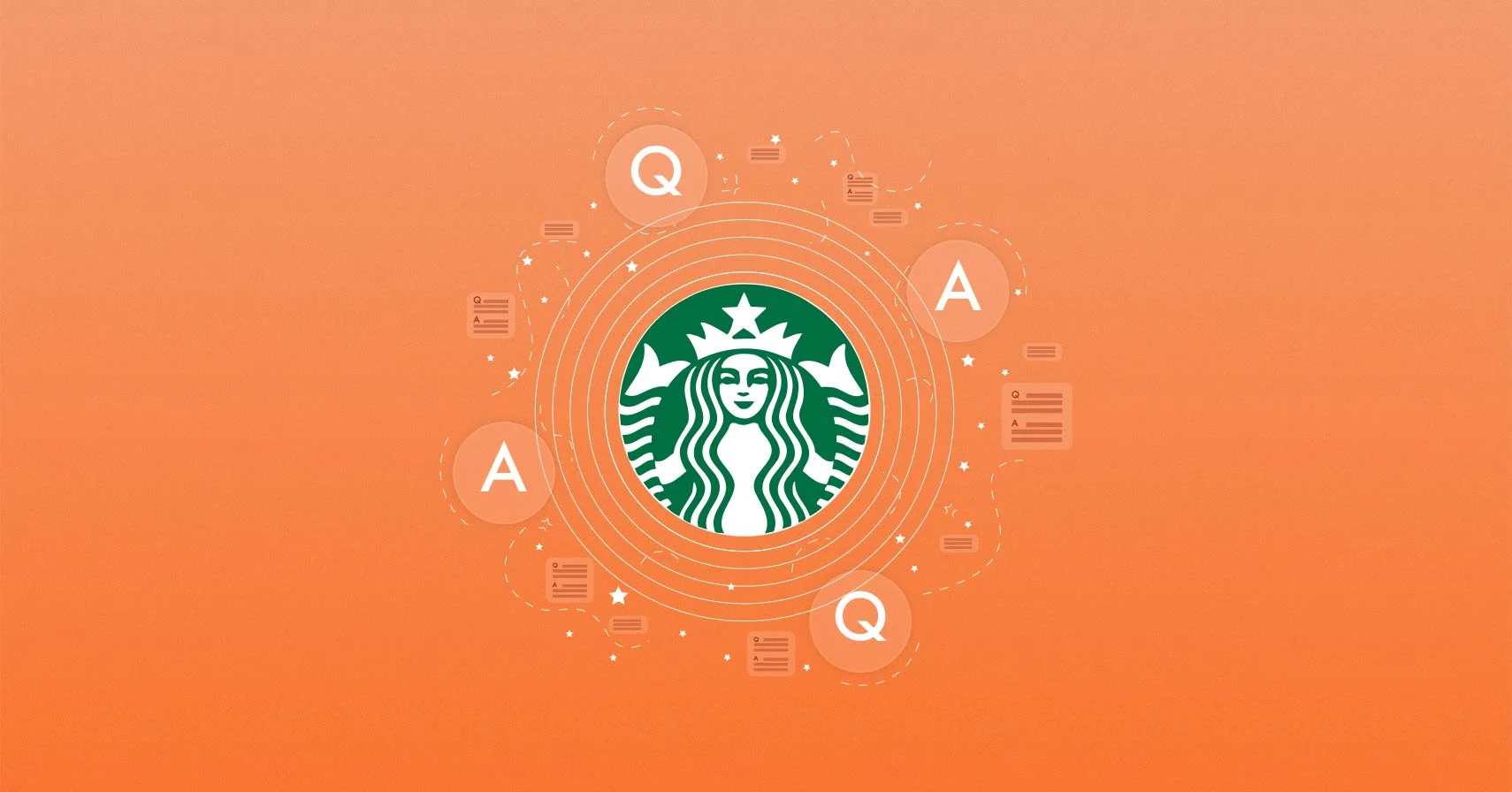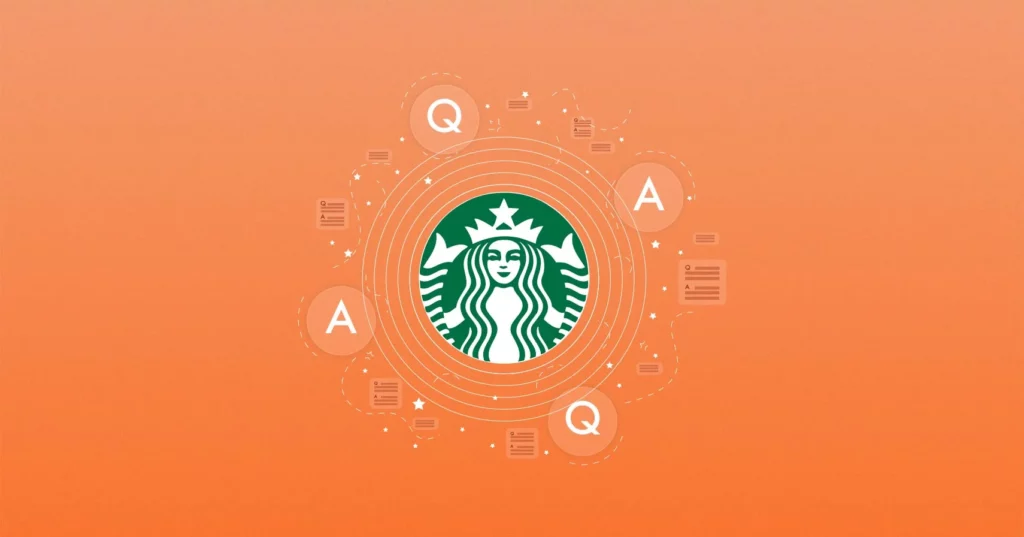 It is commonly known that you need coffee before you go to work, but what if the coffee was your work?
People used to laugh at the thought of spending $5 for a cup of coffee when they could get one for $1. The concept appears to be logical, yet Starbucks has destroyed that logic. What is Starbucks in the first place?
Starbucks Corporation, based in Seattle, Washington, is an American global coffeehouse and roastery business. Most populations see Starbucks, the world's largest coffeehouse chain, as the face of America's second wave of coffee culture. [4] [5] The firm had 32,660 shops in 83 countries as of September 2020, comprising 16,637 company-operated stores and 16,023 licensed stores. [2] There were 18,354 shops in the United States, Canada, and Latin America out of the total of 32,660.
Starbucks employs approximately 31,100 employees in 76 countries and is continuously seeking new talent. They have positions available for baristas in their retail outlets to executives in their corporate headquarters. There's an opportunity out there for you, no matter what your abilities are.
The most frequent Starbucks employment is that of a barista, who prepares the people's drinks signature. There are typically possibilities to join their retail management team and work as a store supervisor. Because you'll almost always need to start as a barista, we'll go through the essentials of getting your first Starbucks job in this article. We'll teach you how to answer the most common Starbucks interview questions, so you'll be ready to land the job in no time.
It's worth mentioning that the Starbucks interview questions and answers provided in this article were hand-picked by Starbucks hiring managers with years of experience in the industry. It would be harmless, though, if you put in a little extra effort and do some additional study to improve your chances of acing the Starbucks interview questions.
Starbucks Interview Questions & Answers In 2023
These Starbucks interview questions and answers are the most frequently asked during a job interview at Starbucks. Pay close attention as we get into the meat of this article since we'll be providing a lot of value. Furthermore, towards the end of the article, there is a bonus waiting for you.
Why do you want to work here?
Answer: Working at Starbucks will let me go after my passion for coffee while also allowing me to connect my personal beliefs with my professional goals. Starbucks refers to its employees as "partners" rather than "employees" or "staff," and I'd want to be a part of a culture that encourages people to take ownership of their job.
I, too, am a coffee addict who cannot leave the home without a cup in my hand. Knowing that I will be able to work in an atmosphere where I will be able to share my enthusiasm and expertise with others is a major plus for me.
Personally, what is your favourite drink at Starbucks?
Answer: When the holiday menu is available, I adore the Caramel Brulee Latte. It's the ideal balance of sweetness and warmth, with a delicious burned caramel flavor. When the holiday menu isn't available, I make a cold brew with froth. It brings out the coffee's rich tastes with a touch of creamy sweetness.
[Note: your interviewer may ask this question after telling you to choose a complimentary drink and then asking why you chose that drink.]
Where do you see yourself in the upcoming five years?
Answer: The Starbucks manager is trying to figure out two things: your professional objectives and whether you want to advance within the business or not.
For example, in the next five years, I want to work as a shift manager before progressing to store manager. Also, I'd like to continue my education while working, ideally through the Starbucks College Achievement Plan.
Tell me how would you approach an issue where a customer says their drink is wrong?
Answer: I'd start by asking them to describe the situation and tell me what they ordered and drank. If the drinks were muddled, I'd make a new one right away. If there's something more specific they don't like, such as sweetness or temperature, I'd ask how they'd want their drink recreated and repeat the process.
What does customer service mean to you?
Answer: Starbucks is full during the morning and lunch rushes. They're searching for a group of people who can operate well under duress. Show your enthusiasm for client service and your ability to manage any unexpected situations.
For example, going above and beyond to ensure that consumers are pleased and intend to return is what customer service entails. It's the major stuff, like getting orders right the first time and on time. Small things like remembering clients' names and just inquiring how their day is going are also important.
How would you inform a consumer if we were out of a product or ingredient?
Answer: I'd inform them that we won't be able to do exactly what they requested, and then provide a few options. If someone requested a blueberry scone, for example, I'd tell them we still have vanilla bean scones and cranberry orange scones.
If there was a problem with the coffee, such as a lack of vanilla syrup, I would provide vanilla syrup substitutes in their coffee. I'd go over our menu with them and offer comparable alternatives until they found something they liked.
Answer: I enjoy working with others and cooperating to complete a task. I know that in this role, I'd have to rely on my coworkers to get orders accepted and fulfilled, and I'd have to be a good team player.
I've previously worked in groups to achieve a shared goal, such as group projects and sports teams. Likewise, I know how to contribute and complete my duties so that my teammates can do theirs as well.
What is one skill that you believe will make you qualified for this job?
Answer: I consider myself to be a patient and sensitive individual. Patience, I feel, will help me in working with customers and employees to ensure that everyone is happy with their experience, even if they are tough to deal with.
I also pay close attention to detail and strive to do things right the first time, which results in fewer errors and happy clients.
Can you work in a fast-paced environment?
Answer:  Of course, I can. I believe I operate effectively under duress and can achieve my objectives even when multitasking is necessary. In my former employment, I was in charge of a doctor's office's front desk, which need to be to manage to answer the phone, greeting patients, filling out paperwork, and checking patients out, or arranging another appointment after their visit.
I'm confident in my abilities to multitask and operate in a fast-paced workplace.
What is good customer service to you?
Answer: Great customer service entails ensuring that the consumer is satisfied from beginning to end and that their experience is memorable. If they're regular, it may be as easy as greeting them by name, knowing what their favourite drink is, or finding a way to make them feel special.
If there was a rude customer, how would you deal with this situation?
Answer: I'd make careful not to take the confrontation personally and inquire why they're dissatisfied while remaining cool. I'd try everything I could to resolve the problem on my own, but if I needed assistance, I'd enlist the support of a coworker or management. In every conflict with a customer, it's critical to make sure the client is pleased and to set my sentiments aside.
Are you available to work days, nights, weekends, and holidays?
Answer: Of course, I'm willing to fill in for whatever shifts you require. I wouldn't be able to work those shifts because my only other obligation is night courses on Tuesday and Thursday evenings.
How do you deal with conflict with your coworkers?
Answer: If a coworker and I disagree, I prefer to talk it out. I'd want to try if we can solve it on our own first, but if we need help from a buddy or boss, I'm glad to bring in others. Before bringing additional individuals into the dialogue, I believe there must be a chance for transparent communication amongst employees.
What would you do if a customer picked up their drink, tasted it, and became obviously upset, but didn't contact staff about it?
Answer: When I discovered that the client was unhappy with the drink they had purchased, I would approach the person and ask if he or she was unhappy with it. Then I'll speak with them to learn about their preferences and expectations for this drink, and I'll create a new cocktail based on their suggestions. This will increase our customer's faith in us and make them happy again!
Note: This question aims to assess your proactiveness and ability to identify possible problems.
Do you have any questions?
Answer: If you're stumped for questions to ask towards the end of a Starbucks interview, here are five suggestions.
What is the most difficult problem that baristas in this city confront regularly?
In this job, how would you describe a typical day? What was the most challenging day in your role?
What talents or characteristics do all of your top workers share?
When you first started working for Starbucks, was there anything that shocked you?
What kind of training do your employees get?
The questions and answers mentioned above are the most common Starbucks interview questions and answers that you might get during a Starbucks interview. That is to say, you are ready to ace your Starbucks job interview. Without further ado, let's jump right to the bonus.
You are super lucky today that we will reveal a game-changing tool that will help you ace any job interview. We understand how difficult it is to prepare for a job interview. This should not be the case with Huru, though. Huru is an AI-powered job interview coach that uses simulated interviews and in-depth analysis to guarantee job seekers are well-prepared for each interview.
Huru is a one-of-a-kind job interview simulator that allows candidates to practice answering hundreds of interview questions while also learning how to conduct an interview. During the simulated or mock interview, Huru assesses not only the candidates' replies, but also facial expressions, eye contact, voice tone, intonation, fillers, tempo, and body language.
With AI personal coach Huru Ace you Starbuck interview.
GOOD LUCK
---