The Most Common Spark Hire Interview Questions & Answers [UPDATED 2023]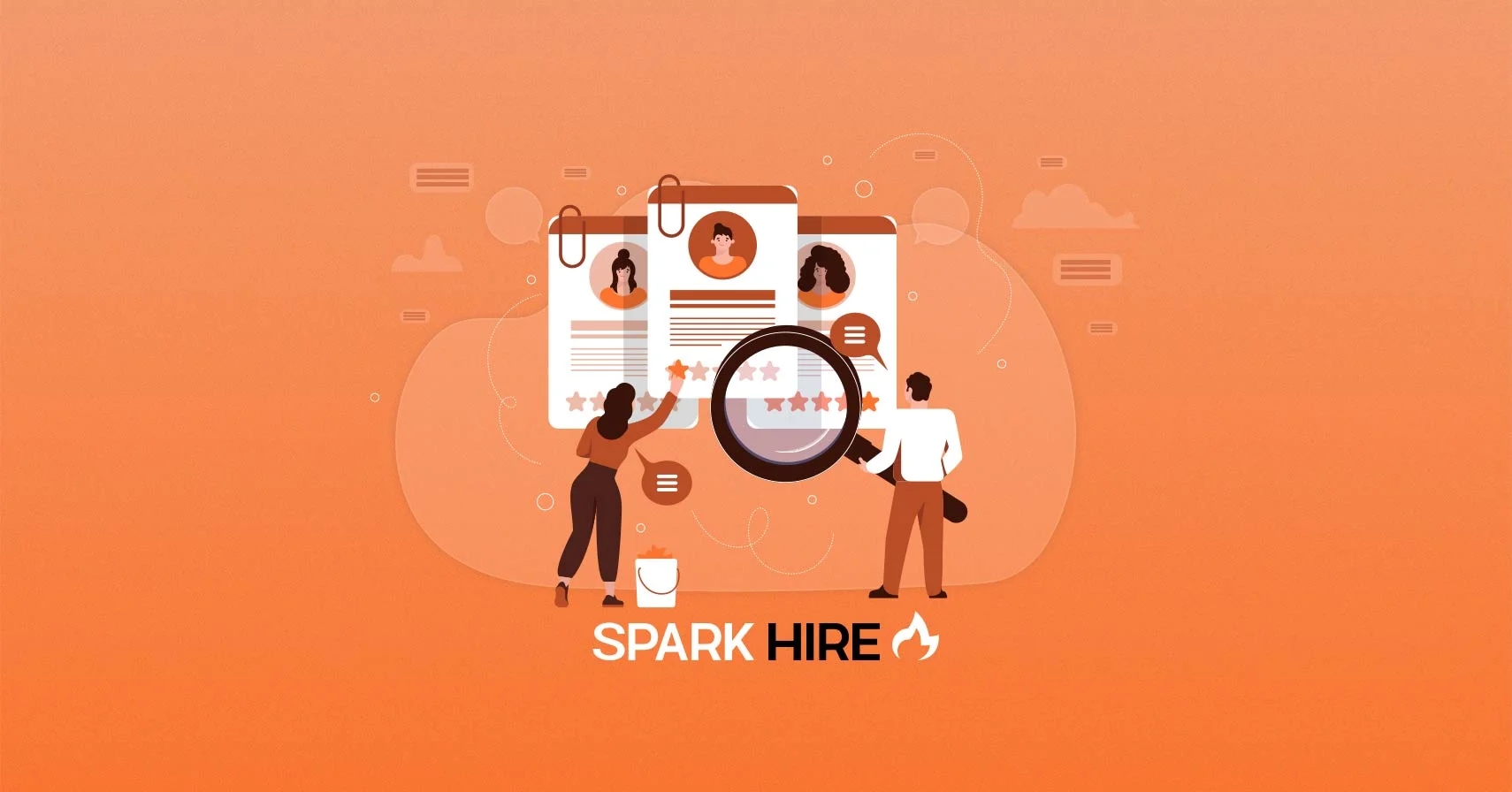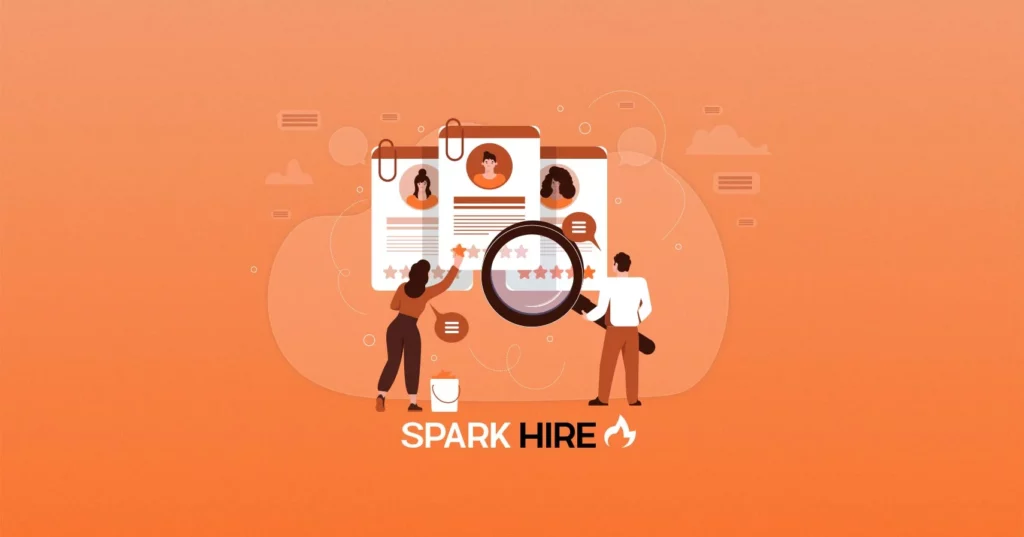 Technology is transforming the way we do everything, including job applications and interviews. Applicant tracking systems ATS are increasingly being used by businesses to automatically sort, scan, and rate resumes before they are evaluated by a recruiting manager.
But what does this signify in terms of the interview? Recruiting firms and businesses have begun to employ on-demand video interviewing software that analyzes and scores job prospects based on their video replies to a few basic questions using artificial intelligence and ranking algorithms. Spark Hire is one example of this type of software.
Spark Hire is a one-way video interview in which the candidate receives an invitation from the recruiter or hiring manager with a "link" to the interview. Prior to recording actual responses to a set of interview questions presented by the hiring manager, the candidate has the option to answer "test" questions (highly encouraged).
Note: the questions included in this article are carefully selected by professional hiring managers from across the world who have been for years in the field. To become ideal, each answer went through an intense procedure and depth analysis.
The Most Common Interview Questions & Answers
Interviews can, sometimes, be nerve-wracking. However, they may be a great way to practice your communication skills and see if you really fit in with the company. Whether you're sitting down for an in-person interview or using a digital interview platform, you'll need to prepare.
Tell me a bit about yourself?
When you understand the question, you can create an answer, just like any other question in a job interview. When an interviewer says he wants to get to know you, he means he wants to learn about your professional past, not your personal one. Skip the mini-bio unless your personal interests and hobbies have an impact on your work life. Consider this question a chance basically why you think you're a good match for the firm.
Answer: Since I was a child, I've had a strong interest in design. When my parents remodeled their house when I was in high school, they let me participate in the interior design process. I knew I wanted to go after interior design as a career at that point. I graduated from Savannah College of Art and Design five years ago with a bachelor's degree in interior design.
What are your long-term career
You may receive a question about a specified time range, such as the previous 2-3 years, in such Spark Hire interview questions. What would you like to be doing at that time? Spark Hire questions like these might help you think about alternative occupations and how they could match your interests. Tell the interviewer about a long-term objective you'd like to achieve and how your current position may help you achieve it in this unique Spark Hire question.
Answer: One of my long-term professional goals is to get more experience with the Agile project management technique to complement my knowledge of other methods such as Lean Practices, PRINCE2, PMI's PMBOK, and Six Sigma. This will help me lead projects with non-static needs better. Over the next year, I'd like to see a 30 percent increase in project efficiency.
What made you leave your previous job?
In regard to this Spark Hire interview question, getting to know the organization and determining whether o you'll be a good fit is a crucial aspect of the interview process. Be frank and honest about why you had to leave, and don't put the blame on others.
Answer: To be honest, I wasn't thinking about changing jobs, but a previous colleague strongly recommended this employment opportunity to me. I looked into the opportunity and found both the work and the organization to be intriguing. What you're giving seems like an amazing opportunity that matches my qualifications well.
Tell me about your strengths and weaknesses?
Although this Spark Hire interview question seems perplexing, it is aiming to be a trick question. Choose no more than three instances of your professional capabilities and two examples of areas or domains in which you need to develop. The goal is to avoid misrepresenting a positive as bad. "I always finish virtually all projects too quickly," for example, is not a flaw. The purpose of this Spark Hire interview question is to see how honest you are about your faults, so be truthful in your response.
Answer: To be absolutely honest, I consider myself timely since I always try to be at my meetings on time. Furthermore, I have a strong work ethic that enables me to complete tasks under any conditions. When it comes to my flaws, I can say that strictness is one of my big league flaws since I am the sort of person that expects everything to be flawless and exactly as I envisioned it.
Why do you want to work here?
"Why do you want to work here?" is one of the trickiest Spark Hire questions that require special consideration. Before you apply anyplace, you should ask yourself this question and make sure you have a solid response. When you go in for a job interview, the employer nearly always knows you want a good pay and benefits package. Aside from the monetary benefits of your work, why did you pick this company? What do you have to offer this firm?
Answer: I've admired your work for a long time and knew I had to apply when I noticed the available position with your firm. I became interested in the provincial football team's effort two years ago. I like the agency's inventiveness, and I believe that my abilities and experience as an art director may help me make a valuable contribution to the firm.
Recount a time when you solved a problem using a creative approach?
​The interviewer is looking for evidence that you can come up with innovative solutions to common issues. Consider a moment when you received an excellent idea at work. Employers like to recruit people that are creative and can put their ideas into action. Instead of focusing on the problem, concentrate on your creative approach.
Answer: Due to budget constraints, our company's traditional Christmas celebration has been canceled this year. Everyone was not happy since it's a wonderful approach to get to know your coworkers on a more personal level. I choose to take my staff out on my dime because I believe it is an effective approach to increase engagement and excitement. They were grateful for the gesture, and I was pleased with how well they performed in the following weeks.
Tell me how has your current job changed over the years?
The interviewer is interested in learning more about your professional path. Additional duties, promotions, and job title changes all show that you were competent and effective in your previous position. This question allows you to go into further detail about how your employment has changed over time. If your job hasn't changed much in the last couple of years, concentrate on what you've learned.
Have you improved your team management skills since you went from supervising one to five people? Are you an expert at problem-solving now that you've learned how to troubleshoot IT issues? Discuss how changes in your workplace have taught you new skills and aided in the development of those you currently have.
Answer: I was a junior associate when I first started my career four years ago. Today, I am in charge of a team of eight junior associates. My job description has changed significantly, and I am grateful for the chance for advancement that my present employer has provided me. I've received two big promotions also to the change in leadership duties. This is due to my hard work and commitment.
Do you have confidence in your communication skills? And what is your communication style?
This is one of the hardest Spark Hire interview questions. When it comes to professional success, effective communication is crucial. Never undervalue the significance of being able to communicate effectively. Body language, written or spoken communication, and efficient communication may make a significant impact on your interactions with coworkers, bosses, and clients!
Assert your confidence in your communication talents to the interviewer. You can use any communication course or workshop that you've taken as a reference. You may also talk about a moment when a boss complimented you on your communication abilities! Reiterate your response by briefly defining your communication style. Here are some great options: professional, diplomatic, respectful, attentive…
Answer: I have always been a strong communicator; however, after I took a weekend-long communications workshop last year, I can confidently say that my communication skills are above average. I would describe my communication style as respectful, energetic, and sincere.
Tell me about an experience when you brought value to your position?
Pay extra attention to this Spark Hire interview question. This question gives the interviewer another opportunity to inquire about your recent accomplishments and bragging rights. If you were to narrow down where you offered the greatest value, the interviewer wants to know which top talents you would highlight.
Maybe you encouraged improvements that resulted in cost savings for the firm. Maybe you were the highest-earning salesperson on the floor. Consider how you can put your talents to use! If you're dependable, mention how steady your job has been and how you've always been there for your teammates. If you have a strong work ethic, tell us about a time when you overcame adversity to complete a job.
Answer: I have expertise in a lot of areas related to this position, including increasing international sales, and have used my vision to great advantage in my prior employment. At my previous company, I was able to increase foreign sales by 35% in six months by creating a special offer that attracted and retained international clients. My ability to think forward, along with my sales expertise, makes me an excellent option for growing your company's worldwide reach.
Do you have any questions?
One of the most difficult Spark Hire interview questions to answer is this one. But don't worry, we've got you covered from cover to cover in this ebook. "Do you have any questions for me?" he'd probably ask as the interview grew closer. When you hear this question, you can feel as though you've covered everything throughout the interview. It's preferable to point that you're interested in the other person's inquiry rather than politely declining to address it. Otherwise, you have the option of leaving the interview with the idea that you left no lasting impact on the interviewer, or you may be brave and ask questions to talk to the interviewer that you are interested in the job offer.
Answer: Here is an example answer to "Do you have any questions?" Can you share more about the day-to-day responsibilities of this role? How would you describe the pace of a typical day?
Glad that you've made it to the bottom of the article. So, you're in luck that you have the chance to win a game-changing tool that can help you ace every job interview that comes your way. We understand how difficult it is to prepare for a job interview. With Huru, however, this should not be the case.
Huru is an AI-powered job interview coach that uses simulated interviews and deep analysis to properly prepare job seekers to ace any job interview. Huru is a first-of-its-kind job interview simulator that allows candidates to practice dozens of interview questions while learning interview tactics.
Throughout the simulated or mock interview, Huru assesses not only the candidates' replies, but also their facial expressions, eye contact, voice tone, intonation, fillers, speed, and body language.
Huru can help you ace your Spark Hire interview questions.
---