TOP 20 Target Interview Questions + Answer Samples [UPDATED 2023]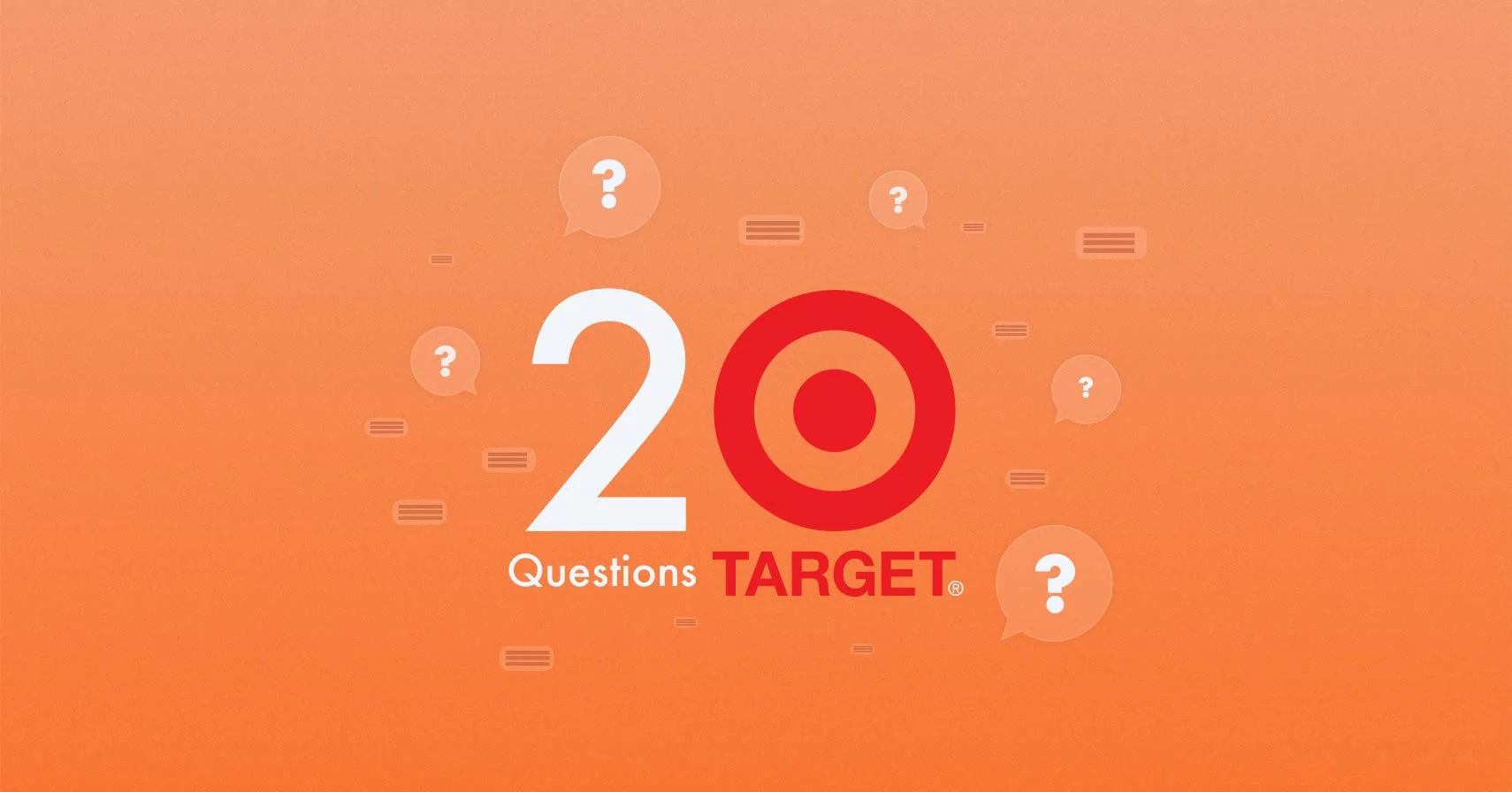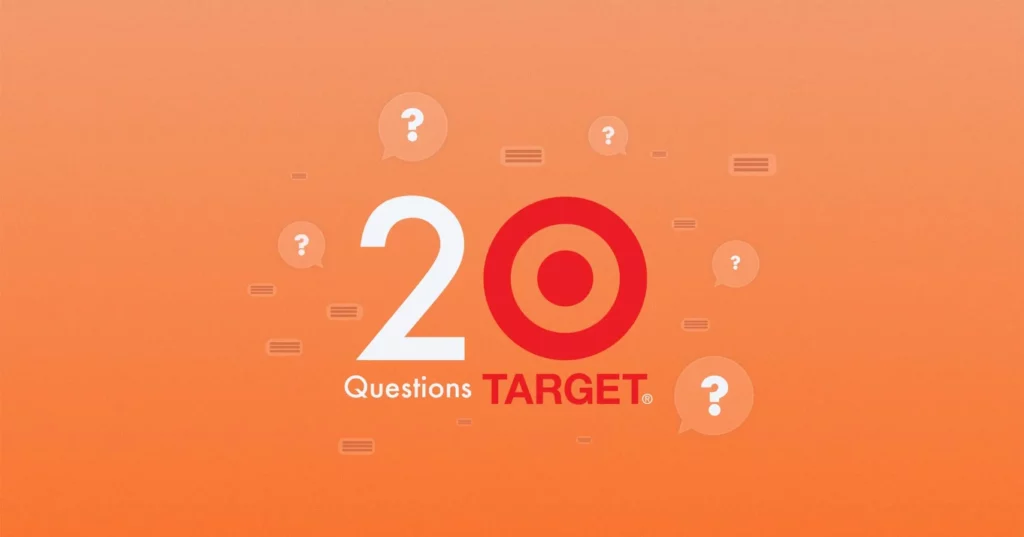 About to conduct a Target job interview? Do you feel confused?
First and foremost, congratulations! you just got a job interview at Target. You're only one step closer to being a part of one of the largest shops in the world, Target. If you are anxious about the interview and don't know where to begin, we just got you secured!
This detailed guide has brought you TOP 20 typical Target interview questions for a Target interview you may have during your job interview. Besides, we have included examples of optimal answers and tips so that you feel trustworthy and ready. Let's start!
NOTE: the questions and answers included in this article are carefully selected by professional hiring managers who have been years in the field. But, it would be harmless to conduct more research, the more knowledge you have the better.
Target Interview Questions + Answer samples In 2023
What is the reason that makes you choose Target, not other competitors?
Generally, concentrate on your personal preferences for Target, as well as the retail giant's mission, working culture, and principles. Simply focus on what differentiates Target from other rivals such as Walmart or Kmart, and what Target hiring managers are pleased the most with. You may also tell them that you love shopping in their shop or that the location is ideal for you–for example, near your home.
Answer Sample:
• Target's brand and corporate vision appeal to me. I prefer to shop here and feel that this is the best atmosphere for individuals to shop and work in. I really enjoy the product quality and the approachable level of customer care. When I hear Target, I envision a welcoming and inspiring work atmosphere. I would be an honor to work for this organization.
• To be frank, the major factor is the store's location. I live about 10 minutes away, so working here will be quite handy for me. But I really enjoy the shopping experience, so there's no reason why I wouldn't select you like my job.
Why did you choose this position?
You can inform them that you possess the necessary talents, expertise, personality, and background for the position. That's all Target needs to hear to be satisfied with your response. Alternatively, you might concentrate on motivation to accomplish the specific sort of task. Of course, if you have done anything similar before and have relevant experience, you should include it in your response.
Answer Sample:
• This is the kind of work I'd want to do. And I've had comparable work in the past, so I have the experience, and I'd want to acquire the same position here at your company. Why would I start from scratch when I can draw on my previous experience?
• Honestly, I see this as a stepping stone in my career. I'd like to work as a manager one day, but I believe everyone here must start as a salesperson and maybe advance within the organization.
Since this is routine work, what would motivate you to perfectly do it every day?
You may concentrate on your preference for everyday tasks. Not everyone needs fresh challenges daily. Target's ideal workers should simply enjoy everyday tasks. Your answer may reflect a pleasant emotion from the properly well-done work. Money, on the other hand, should not be a motivator during the interview process. . We all know that we work primarily for money (not many people would go to work if there was no paycheck at the end of the month), but discussing it is not a smart idea, especially at firms like Target, where wages aren't the highest…
Answer Sample:
• I like regular tasks. When I learn how to do anything, I do it well and get a nice feeling from it. Positions that need you to learn new things every day are not a good fit for me because I am not the most creative person. But, once I learn to execute my jobs effectively, I like them and can continue to do so for a long time.
• I am a customer-focused individual. When I see that the clients at the business are happy, it makes me proud of myself and motivates me to work hard every day. It makes no difference whether the task is routine or not.
What value will you add to Target?
Target managers commonly ask this Target interview question during interviews for leadership positions, but it is possible to have such a question during an interview at a store or distribution center.
It is, certainly, a difficult Target interview question. You should not say something crucial, possibly anything that would personally affect the HR managers, because it might generate a bad environment in your interview (The same individuals that interviewed you for a job may be accountable for the scenario you mentioned at a shop, or they may have a different point of view.).
On the other side, you should say something to show your keen observation abilities and the value you can offer to Target as a store leader.
Answer Sample:
• Target is an outstanding corporation with a distinct ideology and good process management. This shop appears to be well-managed. But, if given the opportunity to better understand things, I feel I could enhance some procedures and boost store effectiveness in some way, or at the very least enhance the motivation of individuals in my team and job efficiency. At the end of the day, the firm undoubtedly put a significant amount of time and money into optimizing each shop procedure. The most we can do as managers are getting the most out of our employees and help them thrive within the organization.
What are your greatest strengths and weaknesses?
The difficulty of this Target interview question is sometimes exaggerated. All you have to do is select a weakness that has nothing to do with the job you are looking for and strength that is relevant to the job in some way. Also, I urge that you indicate that you are working to improve your deficiencies. That is the mindset that interviewers look for in good candidates for all roles at Target. These Target interview questions are very important in the process of a job interview. For this specific reason, I have written a FREE ebook that demonstrates these two questions. Download it here for FREE.
Answer Sample:
• I have a habit of being overly nice with consumers. Also, I have a tendency to overthink things at times. I have strong listening skills and the capacity to comprehend the demands of the client among my talents. As a salesperson, I feel I would profit immensely from this, which is one of the reasons I applied for this position in particular.
• At work, I sometimes struggle with focus, especially when dealing with regular duties. But, I practice every day, and my focus has vastly increased in recent years. I am very in charge of the person who always completes all of my tasks on time, which is one of my skills. It is my greatest strength.
Tell me about a time when you made a mistake and what you did to fix the mistake?
Mistakes may be costly, especially if you work in a position where you are in charge of money or accounting. But, we are all just ordinary people, even interviewers. Every one of us makes errors. It's something that happens naturally. Interviewers do not expect you to be flawless…
As a result, the best thing to do is to speak openly about a mistake you made and how you fixed it. You might also say that you do your hardest to avoid making mistakes. If you have no prior experience with making errors at work, you can discuss a moment when you made a mistake in school.
Answer Sample:
• I recall an occasion when a customer approached me while I was working. I forwarded him to a coworker. I declined to help her. Because it was my specialization and obligation, not his, my colleague was unable to resolve her request. She returned upset, denounced it to the manager, and stated she would never return to our company. I publicly apologized, and we provided her a free present. She agreed to it. She didn't leave the store totally satisfied. But, I realized it had been a huge mistake. Since then, I've prioritized assisting the customer over all other responsibilities at work.
Tell me a time when you went out of your way to help somebody?
This appears to be a challenging Target interview question. But, there are several instances daily when we "go out of our way" to help someone. You do not need to discuss a work-related problem. You may relate a narrative about how you assisted an intoxicated man, or you may simply state how you assisted one of your coworkers. Helping colleagues have a high value in firms such as Target, which strives to foster a positive work environment and a strong team culture.
Answer Sample:
• Once I noticed a man lying in the roadway. Cars were simply passing past. I came to a halt and asked him if he was okay. I didn't see any injuries. But, he did not respond to my query, so I quickly dialed 911. I asked them what to do and then did as they said. Five minutes later, an emergency rescue team arrived. It found out that the man had a pulmonary spasm and would have died if help had not come.
What would you do if you rang an item up to be 20$, but a customer insisted it was 18$?
The customer is a client to Target. And, at least while shopping at a store, the customer is always correct. As a result, you should emphasize that you would never argue with a customer. If they were wrong, you would advise them to return the goods. Of course, you should say sorry for the false price tag, as well as anything else that may have contributed to the error.
Answer Sample:
• I'd never argued with a visitor. I would contact a manager or another principal contractor to confirm the price. If the client was correct, I would contact an in charge of the party to resolve the issue, so an item would cost us $18. If they were wrong, I would strongly say sorry for the ambiguous price tag (or anything else that might have caused the situation) and offer them the option to return an item.
• First and foremost, I say sorry for the confusion and respectfully request that they wait for a minute. Then I'd figure out what the true cost was and go ahead appropriately. If they were wrong, I would give them the option of returning the goods.
Describe a time when you were under pressure at work.
Above all, you should strive to seem comfortable throughout your interview. That is the finest indication of your capacity to remain calm in stressful conditions, and a job interview is a difficult one. If you seem worried in any case (it might be difficult for some of us to overcome interview nervousness), simply state that you always know how to prioritize your duties and that stress does not negatively impact or distract you. You might even argue that you work better under duress. If this is your first job application, you can include a college experience.
Answer Sample:
• My school-leaving exams were quite stressful, and I had a lot to learn. To be honest, I wasn't the most pleasant company at the time. When I was talking to someone, I was extremely frightened and furious. But I learned a valuable lesson: stress does not make things better. Because of my tension, I only had difficulties and caused issues for others. Since then, this lesson has enabled me to be more relaxed. Nothing is at stake when one's life is not at stake
Give me an example of a situation when you exceeded someone's expectations. What was the outcome?
You should always strive to surpass your client's expectations as a good employee. It's a good idea to state that going above and above at work is your usual. If you have no prior job experience, it is preferable to describe what you would do in such a situation rather than saying nothing. You may also use an example from school. From the perspective of an employer, the outcome should be good. This includes obtaining a new client, receiving great comments or online reviews, improving workplace relationships, and so forth.
Answer Sample:
• I believe it to be my responsibility to constantly go above and above for a customer. In my previous employment, for example, I phoned a buddy who is an expert in the field of electronics a lot of times for assistance when a client asked a specific issue that I was unable to answer. The clients truly appreciate those extra calls, and I was delighted to help them. They returned to the store several times after that, and I feel it was partly due to my efforts.
• This is my first job application, so I've never had anything like it. But, I recognize the significance of customer happiness in our shop, and I will always do my best to please the consumers.
Tell me a little bit about your experience?
This Target interview question appears to be simple, yet it is not. First and foremost, the interviewer will ask you to describe your experience. As a result, you should not repeat your whole resume–unless it is brief and contains only a few sentences. Try to discuss jobs that are at least somewhat similar to the one you're looking for with Target. If you have no experience, you can highlight some school experience, emphasizing the skills you gained, especially if they may help you to ease into your new job with Target.
Answer Sample:
• For two years, I worked as a teller at Wells Fargo. I learned how to talk to people, sell things, communicate with various sorts of people, and deal with obstacles. I feel it will benefit me in this position if you pick me. I loved working with customers and would like to continue in the same line of work.
• I've only held part-time employment in the past. I worked on a construction site as a manual laborer, harvested strawberries, and volunteered at a research facility. But, I suppose I learned what it is like to have normal work and to be accountable for things and people. I'm excited to start my first full-time job, which I hope will be here at Target.
What would your former colleagues say about you?
Usually, interviewers ask this Target interview question. First, they attempt to assess if your shortcomings or flaws are sufficiently serious and can confess them. But after the interview, they might also call your references to check your confidence & trustworthiness levels. It's, of course, excellent to tell your interview the same thing your friends would say about you. I recommend in every manner that you acquire a few references. You should also ask your ex-class instructor (or friend) to provide you with a formal referral even if you have no genuine previous job experience. Note: Any reference on the target is better than no reference at all.
Answer sample:
• My colleagues would remark that I'm a customer-focused person, a good team player, and, if necessary, an excellent team leader. They would comment that, although occasionally, like everyone else, I did a decent job and tried my best, I sometimes made mistakes of course. I brought a few references for you to check, they are here. You may look at the list or contact the individuals how they perceive me as a person and employee.
• My colleagues would admit that I was a nice person to be with. They may also add that I am a picture who respects his times. Most likely, they would recommend hiring me.
In case a co-worker was gossiping about someone else something not true, how would you react?
Target managers don't want you to address employees' unrelated problems. They only want to hear you concentrate on your work and don't care about chatter. Plus, you don't enjoy gossip, clearly. They're searching for positive employees who care about others.
Answer sample:
• I'd just tell them that what they said wasn't true and I'd continue to work. Gossips are constantly present at work and it is necessary to accept them as an unavoidable phenomenon. But I want to concentrate on my job rather than on other people's gossip. I never gossip about myself.
• This is their viewpoint. I'm constantly trying to maintain a nice relationship with my friends. But I have to focus on my job and I suppose I'm not going to have time to worry about other people's gossip. I am trying to be pleasant to everybody, but I can't do much about it unless certain coworkers can get along.
What would you do if a customer accuses you of bad service?
"The customer is always right", is the company's policy. You should never propose to argue with them. On the other hand, you should propose that you ask them further questions and attempt to make them pleased again with your service. Some more "experienced" coworkers can also help them.
Answer sample:
• Firstly, this is improbable since I conduct my work responsibly and aim to surpass my clients' expectations. I would appeal to them if it happened, ask them what I did wrong, and attempt to rectify it. I will do my best till they are happy with my service.
• I'd attempt to fix the problem, keep cool, and hear their complaints. To improve my behavior in a similar circumstance, I'd attempt to recall precisely what I've done, and how the consumer reacted. Excellent client service is essential and we must constantly attempt to supply
How would you react if a supervisor asked you to change the way your job is performed even though you knew you were doing it right?
Target is a US company with strict hierarchical regulations. They want the staff to listen to their superiors' commands. So just say you accept it and do what the supervisor or boss has ordered you to do. The supervisors know the regulations, they have been in an enterprise more than you are at the end of the day and they are also in charge of errors. Once you go to work at Target (what's sure to happen), you'll do things better. You're just going to follow their lead.
Answer sample:
• Obviously, The supervisors are a lot more experienced. They view the larger photo, you know stuff I don't comprehend. Also, it is their duty to teach me, to correct me. They've had their motives for sure. So I'd simply say my point of view—to give them a few criticisms but I'd simply modify the way my work was conducted if they pushed on their ideas.
Explain a moment when you have been busy and had to give priority to tasks in your work.
This Target interview question measures your ability to manage time and priority tasks. Any response you can show that you do not struggle to give priority to your work, ideally in the past, is fine.
You can talk about stressful school periods or a busy moment from your personal life if this is your first professional experience. Your approach and not the precise scenario are important for Target interviewers. You typically have to prioritize activities throughout a regular day in a Target shop. Prove you won't have a lot of trouble with it.
Answer sample:
• I recall a fellow leaving the company for which I worked abruptly. I was to take over their task temporarily while the bosses found the substitute. Then I had to give genuine priority to my work and first of all to the most vital things. I did well until a replacement was identified by the company. It was a test of my talents for almost 12 hours a day, over a period of two weeks. I did this, though, for the boss and the other employees' loyalty.
• I can still clearly remember my school-leaving exams. I had to look after my little sister while studying and I also had a part-time job I couldn't leave. I made my responsibilities a priority, established a daily schedule, and worked with it. Task, day by day, following task. It helped me with my everyday work and avoided spending time on items that were or were not vital. It helps me to give priority to my work.
How long do you plan to work for Target?
It is a very costly procedure to recruit. Selecting a new staff member, training them, paying them every month, etc. It's not as straightforward as job-seeking seems. This is why retail firms prefer to engage people who expect to remain for extended periods of time. It's nice to explain to them why you intend or want to remain longer. Then you may forget your pledge when you have a new work contract. If you quit Target after the first month – if you do not enjoy the job – nobody will blame you. You're not going to be the first or final employee… You should tell them what they want to hear while interviewing for a job.
Answer sample:
• I enjoy Target all of it. The culture, vision, commodities, the workplace. I'm happy to remain for a long time if I get a job here. Naturally only if it is achievable and the company is happy with my job.
• For approximately a year, I plan to hold this employment. I would prefer to continue with Target, though, for as long as the company has professional development possibilities for me. I'm young and I understand that I have to learn new stuff and begin from below. Who knows where I'm going to take that journey?
Describe a time when you solved another person's request. What was the situation, what kind of information did you gather to help in resolving their request, and what was the result?
A normal process needed to form any employee at Target is to read the product label to the client who forgot his glasses at home. You should concentrate on anything you accomplished, such as calling a third person or doing something other than your job. The main thing, though, is to address all three sides of a topic and show that you are skilled at listening and able to discourse about the matter.
(Part 1 — scenario description, Part 2 — which information you've acquired and what you've done, Part 3) You may obviously talk about the scenario from school or family if you have no job experience. Just ponder a while about it… We always solve requests from other people.
Answer sample:
• I contacted three individuals once to find out whether a gluten-free product was present or not. It didn't seem on a label and I wasn't sure. To decide their purchase, the consumer needs the information. So I phoned many individuals and eventually obtained a reply. The product was not free. Then I showed them gluten-free identical goods. The customer was really pleased by the product and bought it. They went back often to the shop to buy it.
When are you available to start?
This is one of the most known Target interview questions. Almost often, Target delivers drug tests for successful applications. Once the test results come as negative, the candidate can go ahead to situate and work. It usually takes two weeks. Anyway, you should indicate you are ready to start your employment as soon as possible to convince them of your honest desire and commitment to this work. Tell them your first option is Target.
Answer sample:
• Currently, I have no other job. If you like, I'll be able to start tomorrow. First, I realize I need a drug test since I do not do any drugs, so it's OK for me.
• I could be starting tomorrow, but I want the project I'm working on to complete. Me leaving my employment right now would be highly interprofessional and irresponsible to me. I need to organize a shorter notice period for three weeks or a month. Then I'll be ready to start.
Do you have any questions?
You should take it if you get an opportunity to ask a question. Asking a question implies you desire to know more about the given opportunity. It demonstrates that after all that took place in the interview you are still interested. You should not, but, ask something clearly defined or already covered in an interview in the job description. The next steps to recruiting, corporate culture, or the workplace are good topics to ask about.
Answer sample:
• Could you tell me more about this store's shift patterns?
• How does this position seem like a normal working day?
• Please can you inform me of the next recruiting steps?
Target interview questions are easy to conduct. Target operates an outstanding training program, which will offer you a chance after you have shown drive and the correct attitude. Try to rehearse your responses to your interview and do not forget to also examine the following articles to make your preparation unbelievable.
---